Asin Says She Can Never Say No To Sridevi
By SAMPURN
Wednesday, September 8, 2010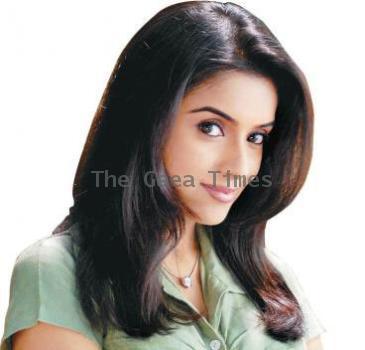 September 8, 2010 (Sampurn Wire): The South Indian actress Asin Thottumkal, who made her grand debut in Bollywood with Aamir Khan in Ghaniji, has already made a niche for herself in Bollywood.
Recently, there was a report that Asin has said no to a film offered by producer Boney Kapoor, who is also the husband of the veteran star Sridevi. Reacting on this, the Ghajini girl said that she was never offered any such film by Sridevi or her husband and she can never thought of saying to a senior star like Sridevi and her hubby Boney Kapoor.
Asin was quoted stating that she shares a great personal relationship with Boney Kapoor, Sridevi and the whole family. The 24 year old actress said that she came across this report when she was shooting in Chennai.
Echoing the same thing, Boney said that he is working on the scripts of the films like 'Mr. India 2' and the sequel of 'No Entry', which will be titled 'Be Positive'. The producer added that he is not a person who will approach the stars with an incomplete script. Boney said that he will complete the script first and then will announce the actors.
There is a report that Sridevi was also surprised to know that news as Asin is her neighbor in Mumbai.
– Sampurn Wire