Zee Studio Showcases Teachers Day Special
By SAMPURN
Saturday, September 4, 2010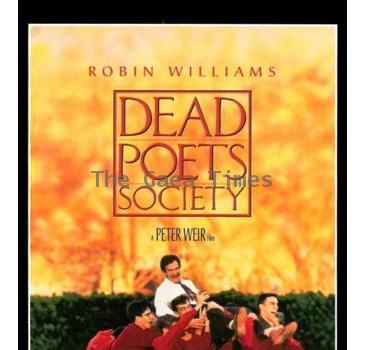 September 4, 2010 (Sampurn Wire): Zee Studio celebrates Teachers Day by showcasing 'Dead Poet's Society' on 5th September, Sunday at 3 pm. 'Dead Poets Society' is a 1989 film starring Robin Williams and directed by Peter Weir. Set in 1959 at a conservative and aristocratic boys prep school, it tells the story of an English teacher who inspires his students to change their lives of conformity through his teachings of poetry and literature.
The story is set at the fictional Welton Academy in Vermont, and was filmed at St. Andrew's school in Middletown, Delaware. The script, written by Tom Schulman, is based on his life at Montgomery Bell Academy, an all Boys Preparatory School in , Tennessee.
Tom Schulman had won an Oscar for the movie. The movie fetched another 13 wins and 15 nominations.
Painfully shy Todd Anderson has been sent to the school where his popular older brother was valedictorian. His room mate, Neil, although exceedingly bright and popular, is very much under the thumb of his overbearing father. The two, along with their other friends, meet professor Keating, their new English teacher, who tells them of the dead poet's society, and encourages them to go against the status quo. Each, in their own way, does this, and is changed for life.
–Sampurn Wire