Divya Went To Surrogate Village
By SAMPURN
Thursday, September 2, 2010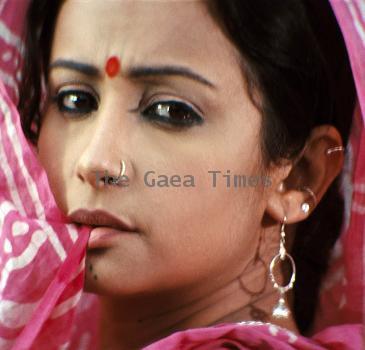 September 2, 2010 (Sampurn Wire): Actress Divya Dutta is renowned and praised for her acting and whatsoever be her character she embroils into it completely, the similar thing happened when she signed Sky Motion Picture "Life Express- A Film About Surrogate Mother".
In this movie she has acted the character of a Surrogate mother. Before acting in the movie, to make her character strong and imposing she wished to meet those women who are actually Surrogate Mothers. For this she had to visit a Village called 'Anand' in Gujarat, which is famous for surrogacy nationally as well internationally. At the Village Divya met surrogate mothers, realized their emotions and feelings to make the character more lively.
Do you know that "Anand" Village is the same place which is popular for Amul Milk.? And what more, for surrogacy too. Because there is lot of poverty, so to overcome it most of the women do surrogacy and lessen their problems.
– Sampurn Wire