Diminish boundaries, generate business: Men's fashion week's motto
By Shilpa Raina, IANS
Thursday, August 26, 2010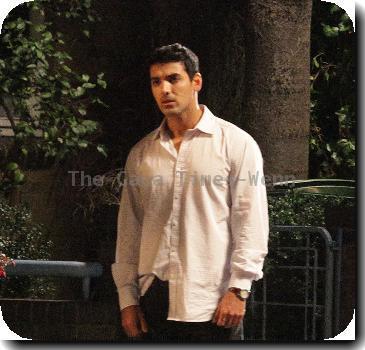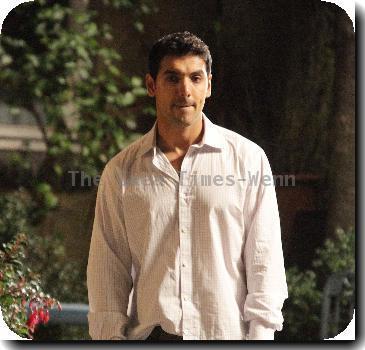 NEW DELHI - Top-notch designers from across the country like Shantanu and Nikhil, Rohit Gandhi, Rajesh Pratap Singh and Karan Johar with Varun Bahl are all set to woo fashionistas with their creations at the Aug 27-29 second edition of the Van Heusen India Men's Week (VHIMW) that aims at diminishing boundaries and generating business.
"This time, the focus is more on the clothes and with so many heavyweight designers from all over India participating in the men's week, one can imagine the creativity that would be on view during the event," Sunil Sethi, president of event organiser Fashion Design Council of India (FDCI), told IANS.
"FDCI believes in diminishing the boundaries across cities and states and hence we have designers from Mumbai, Jaipur, Bangalore and Goa participating this time," he added.
The three-day event will feature 16 shows and over 17 exhibitors at the Grand Hotel in Vasant Kunj.
Designers Wendell Rodricks of Goa and Troy Costa of Mumbai will be showcasing their collections for the first time at an FDCI event.
Talking about his first time participation, Costa said: "I am known for my detailed work and extremely masculine silhouettes. So a platform like this gives me a great opportunity to showcase the best outfits for men."
"People generally feel that men's wardrobes are boring. I am looking forward to changing that notion," he added.
Designer Sanchita Ajjampur will also be showcasing her men's line for the first time in India.
"Sanchita is known for her extreme sexy and feminine resort line for women. But not many know that she designs great clothes for men as well. She has been selling her men's range out of India, but this will be her menswear debut in India," said Sethi.
Narendra Kumar, Shantanu and Nikhil, Rahul Khanna and Rohit Bal, along with other designers Samant Chauhan, Ashish N. Soni, ANKY by Ankita and Anjana Bhargav, Vijay Arora, Manoviraj Khosla, Rohit and Abhishek and Smit Raj Gyanani will be showcasing at the event.
At the first men's week last September, there were hardly any buyers, but this time Sethi promises better business opportunities for the participants.
"This year, Van Heusen has called in their own dealers who can place their orders. Apart from them, we have also called 30-40 domestic buyers from various fashion houses catering to menswear," he said.
"So, we are expecting business in the domestic sector. We have invited a few foreigners for the shows. But to be frank, the business will be mostly domestic-centric," he added.
Apart from this, TV anchor Mandira Bedi will be tweeting live about the event and will be interacting with guests and visitors to update fans about the entire event.
Talking about the Bollywood quotient, Sethi said the focus will be on clothes, but with Karan Johar showcasing, one can definitely expect a large Bollywood turnout for his show.
Apart from this, Bollywood actor John Abraham, the brand ambassador of Van Heusen, is also expected to walk the ramp at one of the shows.
(Shilpa Raina can be contacted at shilpa.r@ians.in)