Make It Or Break It Season 2 Episode 9 'If Only…'
By Tias, Gaea News Network
Wednesday, August 25, 2010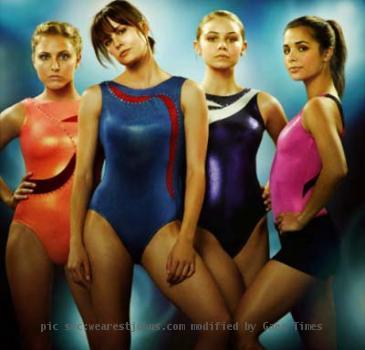 more images
LOS ANGELES (GaeaTimes.com)- In the latest episode of 'Make It Or Break It' (season 2, episode 7), the audience witnessed tons of drama and also witnessed some of the typical and heartbreaking pitfalls of teenage. Considering that the latest season of the show has received a great deal of audience response, the latest episode also addressed some of the more realistic teenage problems that are plaguing the athletes just before the big competition next week.
Episode 7 of season 2 of 'Make It Or Break It' aired on ABC Family on Tuesday night, and ever since the airing people all over have been scrambling to get details about the episode called 'If Only…'. The episode focused on the tragedy of Payson and also justified some of the actions of Lauren. Though the audience might have been tempted to forgive her in the episode, she took things a bit too far by exposing the truth about the Payson-Sasha kiss in the last episode. The troubled Emily takes the help of Razor to bail her out from jail and the mess she got into in the last episode. Later we see that she is reluctant to share her misfortune with Damon. Damon realizes that something is wrong with Emily but Razor explains that he needs to let her be on her own. Damon on the other hand starts to feel that Emily might not really like him anymore.
Lauren finds it difficult to accept the fact that Steve and Summer are not dating and tries to jeopardize the relationship between Sasha and Summer with the help of the recording of the Payson-Sasha kiss. Payson is seen confronting her mother about the kiss and is seen in a very embarrassing situation by the end of 'Make It Or Break It' episode 7 of season 2.