'No body deserves it except for my Jesus'- Rakhi Sawant
By SAMPURN
Tuesday, August 24, 2010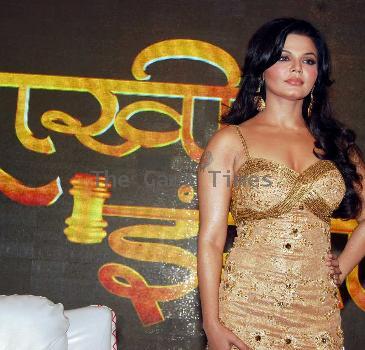 August 25, 2010 (Sampurn Wire):It's Raksha Bandhan and our very own Rakhi Sawant who always hits the headline like a Hurricane, is once again back with a bang. It's obvious; that her fans want to know who is the one, to whom Rakhi Sawant ties rakhi?
Explaining the meaning of the word Raksha, Rakhi says, "What do you mean by Raksha? It means to protect some one. And frankly speaking, no one has protected me till now. My god is the only one, who cares for me and has been protecting me from all the evil. So in that case I would prefer tying rakhi to my Jesus. Nobody else deserves it."
Adding further she says "I have tied rakhi to many, but those so called brothers of mine have come and gone, they used my name for their own benefits and did nothing for me. So why should I tie Rakhi to those selfish people on earth who don't understand the meaning of rakhi." cleared Rakhi.
Well!!! Here's hoping that you will definitely find some one worth your trust Rakhi.
–Tejashree Bhopatkar / Sampurn Wire