Shooting for Urumi Finally Starts
By SAMPURN
Friday, August 20, 2010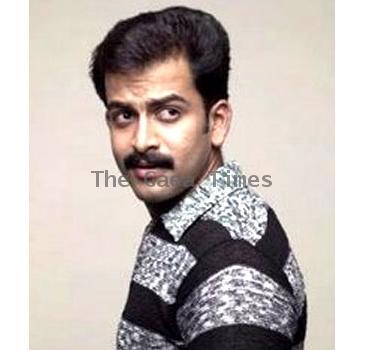 August 20, 2010 (Sampurn Wire): The much awaited movie "Urumi" by Prithviraj started its journey on August 17 this year, which happened to be the first day of the Malayali calendar. This day is considered one of the most auspicious days of the year to start important projects. For Prithviraj, Urumi has been a labour of love and this might be marked as one of the biggest movies of Mollywood. Insiders have reported that the film might break all box office records, thanks to its strong story line and massive star cast.
The premise of the movie is set in the 16th century, so it will surely have a wonderful ensemble of beautiful costumes and sets relevant to that era. The film revolves around a group of young men who plot to kill Vasco Da Gama, the famous Portuguese explorer, who colonized southern India.
Prithviraj plays the role of Kelu Nayanar, leader of the group that plans to kill Vasco Da Gama and famous actress Genelia D'Souza will play a beautiful Portuguese princess. Rumor has it, legendary Tamil actor-director Prabhu Deva is slated to play a very important role in the film as well. This mega budget film will also depict Bollywood actress Vidya Balan performing a Mohiniyattam dance as reported earlier by Sampurn Wire. The film is produced by Santosh Sivan, Shaji Natesan, and Prithviraj.
– Sampurn Wire