Natobar Not Out Music Launch Takes Place On 17th August
By SAMPURN
Thursday, August 19, 2010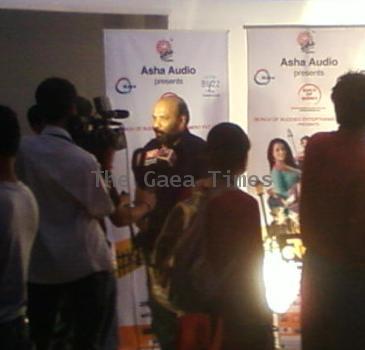 August 19, 2010 (Sampurn Wire): Director Amit Sen's latest Bengali movie Natobar Not Out has launched its music the past Tuesday night, on 17th August, in the presence of all the actors and crew members. All of them were in high spirits at the Mukti World's Bluzz in Kolkata.
However, there was a noble cause behind the music launch. Mahua Lahiri of Asha Audio informed the press that a section of the amount earned from the sale of every audio CD will be donated to an NGO called 'Help Foundation', which takes care of special children.
Actor Mir said that film is not just about Natobar, it's about all the characters. According to him, every character in the film is like a piece of a 'jigsaw puzzle'. Music director Debajyoti Mishra has composed music for the movie. He has scored some fresh and peppy numbers, which are sung by well-known playback singers like Shreya Ghosal, Upal Sengupta, Anindya Chatterjee and Raghab Chatterjee. Mir has even crooned in the foot-tapping title song along with singers Anwesha Dutta Gupta, Kharaj Mukherjee, Arijit Chakraborty and Ipsita Baral. The song has already become a hit.
Veteran actress Moonmoon Sen, who has a cameo as a crooner in the movie, sounded very excited about her song. The beautiful lady was present at the event in a gorgeous black saree. She was accompanied by her beautiful daughter actress Raima Sen. A seemingly excited Raima said that the songs in the movie are very refreshing.
Mustafa Prakash, an actor from Bangladesh, who stars opposite Raima in this movie also sounded very optimistic about the music and movie. According to the director Amit Sen, the songs in the movie are very soothing and appropriate for the theme of it.
– Sampurn Wire