Rituparna and Raima play sisters in Prabhat Roys Bhorer Alo
By SAMPURN
Wednesday, August 18, 2010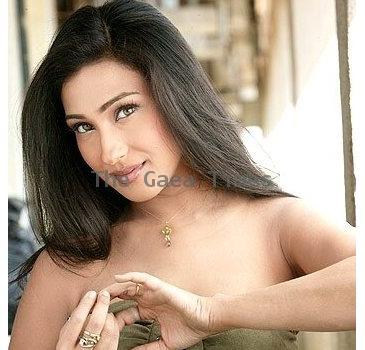 August 18, 2010 (Sampurn Wire): Renowned Bengali movie director Prabhat Roy has signed two leading ladies Rituparna Sengupta and Raima Sen for his next venture titled Bhorer Alo. Interestingly, these two actresses play sisters again in this movie after Nishijapon by Sandip Ray.
Priyanshu Chatterjee and Tota Roy Choudhury are two other important actors of the movie. The director said that he would start shooting for the movie either just before or after the 'Durga Puja'. He also mentioned that the story of the movie is penned by him and the script has been written by Subrata Chowdhury of Ballygunge Court fame.
The music director for the movie is not selected yet. The filmmaker said that the USP of the movie is the bond of two sisters. Something major happens in the life of Raima and Rituparna blames herself for it, informs Roy. On choosing this group of actors, the director Prabhat Roy said that each of them is perfectly suitable for the character they play in the movie so he had signed them.
In Nishijapon, the story did not concentrate much on the bonding of the two sisters. But in this movie, the story will revolve around these two sisters played by Rituparna and Raima. So, the chemistry between these two talented actresses would be interesting to watch.
– Sampurn Wire