Pierce Brosnan says 007 role left him 'tangled up in his ego'
By ANI
Monday, August 9, 2010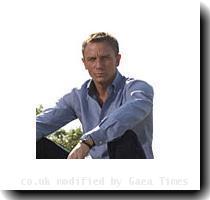 more images
LONDON - Irish actor Pierce Brosnan has revealed that he "lost his way" during his stint as James Bond, with the role leaving him "tangled up in his ego".
Brosnan, 57, said he felt bound by the 007 role, and that it was only after the part was given to actor Daniel Craig that he was able to find his feet again.
"I felt very shackled by Bond and didn't want to rock the boat," the Daily Express quoted him as saying.
"You get tangled up in your own ego of how you're perceived. You can lose your way," he added. (ANI)