No Fights, Just Music On Sa Re Ga Ma Pa- Daler Mehendi
By SAMPURN
Wednesday, August 4, 2010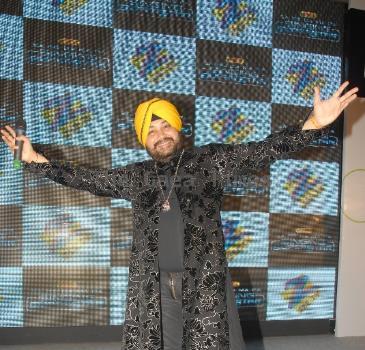 August 5, 2010 (Sampurn Wire):After the full masti of 'Dance India Dance L'il Masters', it is the time of 'Sa Re Ga Ma Pa' to hit the jackpot. A rage with the audience for the last 15 years, the reality show is back on stage with a bang to pick up the super singing star of the nation from the milling crowd of budding singers. The premiere of 'Sa Re Ga Ma Pa' with contemporary look and feel is scheduled on 14 August and will be aired at 9:30 pm.
Five music talents from Bollywood, namely Daler Mehendi, Sajid-Wajid, Vishal-Shekhar have been selected to designate the judges' seats, this time. Purab Kohli will be seen as host of the show. No doubt, the show will be rocking onscreen with these biggies from the singing world of Bollywood. As common in reality shows where there is more than one judge on the panel, the judges jump into the fray even over trivial issues. In this respect, Daler Mehendi cleared that there would not be any issue or excuse for argument or fight among the mentors as the mentors are there to make a fair judgment and make much of the show. He confirmed, "There won't be any fighting point on which we would have our different opinion."
"Any student who want to share anything with us, our doors are open to share with, there would be only music and no fights in the show," added Daler and all other mentors gave a nod to his comment.
Hope, the mentors will stick to their words on maintaining peace in the show and let's see which singing talent the show will gift to the nation this time.
–Tejashree Bhopatkar/Sampurn Wire