Desi Girl Roshni To Dance At Jyoti-Kabir Wedding
By SAMPURN
Wednesday, August 4, 2010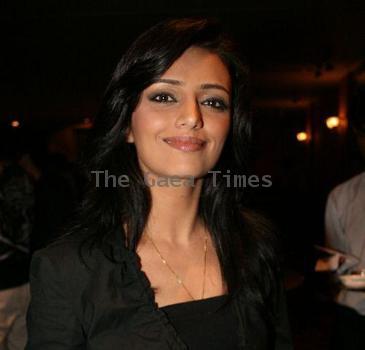 August 4, 2010 (Sampurn Wire): Imitation is the best form of flattery. Television thrives on this policy. If you've scrolled through most TV channels in the last month, you'll find uncanny similarities in the tracks of most shows.
Death, leap, or hidden relationship, most TV shows have adopted either of these tracks. A new dimension has been added to TV wedding, with the producer/channel making it a grand affair. Celebrities, who have nothing to do with the show, are being roped in as guest performers. The trend was started by Sony's 'Baat Hamari Pakki Hai' where popular faces like Rakhi Sawant, Bappi Lahiri, Mahhi Vij, and Aamir Ali earned some additional income.
Imagine TV, the first channel to introduce paid guests but on non-fiction, are now adopting the same theory for fiction too. 'Jyoti', one of its old shows, will soon see the wedding of the protagonist and Kabir (Aamir Dalvi). Sony managed to create hype around the show.
The Jyoti-Kabir wedding might not be as grand as Shravan-Saachi nuptial, but Imagine is doing its best to keep up the interest. Roshni Chopra, who recently won 'Desi Girl', a reality show on Imagine TV, must not have expected to chip in with extra efforts post 'Desi Girl'. The lady is among the first celebrity guests to dance at Jyoti (Sneha Wagh) and Kabir's wedding. She'll be shooting for this sequence today.
We wonder how the lady must be feeling. Well, she definitely is likely to be rewarded for her efforts. Given her age, and marital status, it's unlikely that Chopra will bag more offers. Shaking a leg or two at a reel wedding isn't bad option.
Who's next after Roshni? How about asking the controversial pair of Mr. and Mrs. Rahul Mahajan to return the favor? They may not look pretty, but seeing them together might allay fears of their separation.
–Mayur Lookhar/ Sampurn Wire