When Neil was hit with a broom (Movie Snippets)
By IANS
Wednesday, July 28, 2010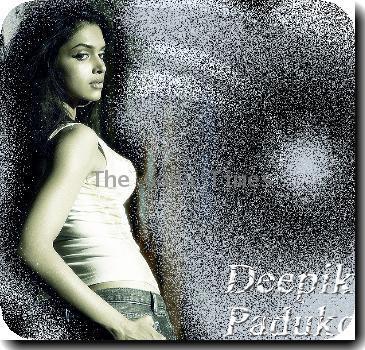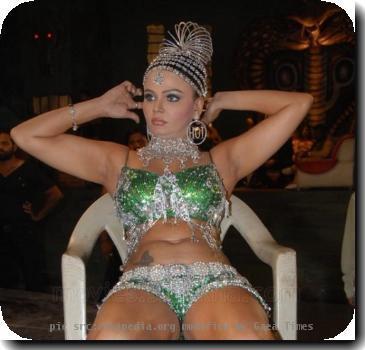 NEW DELHI - Bollywood actor Neil Nitin Mukesh was hit with a broom by none other than director Pradeep Sarkar on the sets of his forthcoming film "Lafangey Parindey".
According to a source, the scene required actress Deepika Padukone to first beat Neil and his friends with a broom and then throw a pail of water on them. But Pradeep wasn't happy with her performance and decided to demonstrate the scene himself.
"He insisted that Deepika was not doing the scene correctly. So he picked up a jhaadu (broom) and hit Neil on his bums. He stood holding his bums while Deepika and the whole unit burst into laughter," said the source from the sets.
Yash Raj Films' "Lafangey Parindey", releasing Aug 20, is the story of a group of youngsters living in the back streets of Mumbai. It will see Neil playing a boxer who fights blindfolded, while Deepika will be seen as a visually challenged girl who can dance on skates.
-*-
Rahat's pleasant experience with Indian immigration officials
Pakistani sufi singer Rahat Fateh Ali Khan, who has sung some melodious Bollywood numbers in the recent past, says he was extremely happy to see how Indian immigration officials have started recognizing him and don't create any problems.
During the shoot of Star Plus' new reality show "Chhote Ustaad", the singer explained the importance of the unique platform given to the young contestants from Pakistan and spoke about how these budding singers should transcend barriers with their music.
Rahat narrated a personal experience and said: "It is usual for the Pakistani officials to be acquainted with me, but I was taken by surprise when even the Indian immigration officials started recognizing me. It was a proud moment for me as I realised for the first time that music can truly transcend barriers".
-*-
Bappi Lahiri to perform for fiction show
One has seen him perform and judge many reality shows on the small screen, but now veteran music director Bappi Lahiri is all set to make a debut in a special episode of "Baat Hamari Pakki Hai" on Sony Television.
The three-hour special episode will feature the wedding of lead characters Saachi and Shravan. Popular artistes from across the channels have been brought together for the special episode.
While Bappi Lahiri will be singing some of his popular numbers, "Indian Idol" judges Anu Malek, Sunidhi Chauhan and Salim Merchant will be seen in the episode as well.
Item girl Rakhi Sawant and popular actors Aamir Ali, Sanjeeda Sheikh, Ragini Khanna, Jay Soni, Mahi Vij and Barkha Bisht will also perform in the episode to be aired Sunday.
These apart, singer Abhijeet Sawant, "Indian Idol 5″ contestants and "Boogie Woogie" participants will also be seen performing on the show.
"The episode has been shot extensively over two days and everyone has worked really hard," director Waseem Sabir told IANS.
"Baat Hamari Pakki Hai" is the story of an orphan girl Saanchi who lives with her uncle and aunt, who want to get her married at the earliest.