Enrique Iglesias Is A "Dirty Dancer"
By Ipsit, Gaea News Network
Friday, July 23, 2010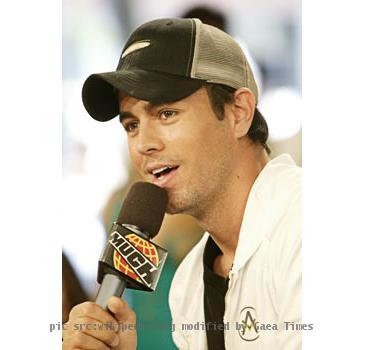 LOS ANGELES (GaeaTimes.com)- Enrique Iglesias has turned out to be a "dirty dancer". Enrique Iglesias is not alone but has also pulled in Usher to refine his dancing steps for the new music video of his album "Euphoria". Reportedly, Enrique Iglesias and Usher have collaborated for "Dirty Dancer" which the singer called it to be a rewarding process.
Talking to the media about his new album, Enrique Iglesias said that "Dirty Dancer" is a dream come true for both the artists. Enrique Iglesias told that he and Usher both have been trying to work together in one single album because they felt that they share the same passion which keeps them kicking. He also said that nothing is as nice when two like minded people listens to the vocals and feel the same about it. Enrique Iglesias also made it a point to underline that he was immensely inspired when he was working on his album. The "multi-platinum heartthrob" singer has included both English as well as Spanish songs in his album. This is nothing new for Enrique Iglesias. What's new in "Euphoria" is that Enrique Iglesias has included both English and Spanish tunes for his songs without any overlaps.
Enrique Iglesias felt that the time was right for two artists to collaborate which is indeed the essence of creativity that made him "enthusiastic about this album". Enrique Iglesias who grew up in Miami and speaks Spanish is happy to have delivered an album which includes both English as well as Spanish tunes. Even the thinking process was both in English as well as in Spanish which adds vitality to the songs.
Filed under:
Art and Culture
,
Music
,
Music Previews and Reviews
,
News and Gossips
,
World
Tags:
California
,
Dirty Dancer
,
Enrique
,
Enrique Iglesias
,
Euphoria
,
Los Angeles
,
United States
,
Usher