Twinkle Khanna Not Returning To Films
By SAMPURN
Saturday, July 17, 2010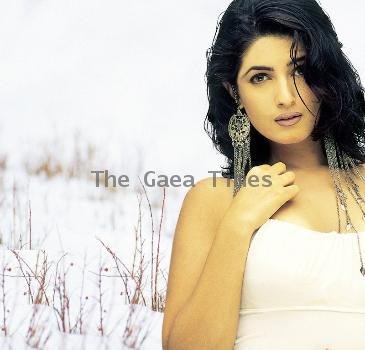 July 17, 2010 (Sampurn Wire): According to Akshay Kumar, the possibility of the return of his actress wife, Twinkle Khanna to the big screen is next to nothing. Akshay doesn't think that his wife is really interested in acting again.
He, therefore, has ruled out every possibility of her possible comeback to the films. Anyone remotely expecting Twinkle to be back would thus be disappointed. Akshay further says that she might not be interested in doing films in the near future.
Twinkle Khanna is presently doing interior decorating and is the co-owner of The White Window store. She was last seen in the flick Love Ke Liye Kuchh Bhi Karega in the year 2001, and has been busy with interior decoration ever since.
She is a recipient of the Filmfare Awrds as the best debut role in her movie Barsaat, way back in the year 1995. The daughter of one time Bollywood heartthrob Dimple Kapadia and actor Rajesh Khanna, married Akshay Kumar in 2001. She is a happy mother of their son and recently is seen in a mobile phone advertisement. She opened her interior decoration store with long time comrade, Gurlein Manchanda in 2002. Her store has acknowledged an esteemed Elle Decor International Design Award since then.
–Sampurn Wire