Christopher Nolan On A High
By Arnab Ghosh, Gaea News Network
Saturday, July 17, 2010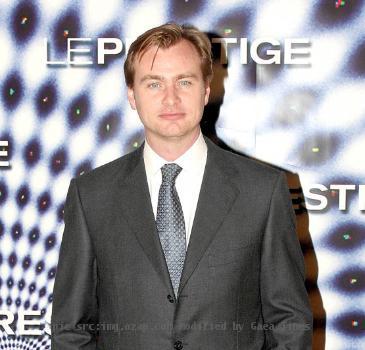 more images
more images
LOS ANGELES (GaeaTimes.com)- Director Christopher Nolan is a happy man these days. His recently released flick "Inception" starring ace actor Leonardo DiCaprio is getting good reviews overall and it is doing well at the box office too. The director is all geared up to make the sequel to the "Dark Knight," his award winning and critically acclaimed film. In fact, it is considered one of his masterpieces. The task will be tough for him this time as after the demise of Heath Ledger it will be hard to find anyone portraying Joker, Batman's arch enemy. However, the sources close to the director say that he will not repeat Joker in the upcoming sequel.
Director Christopher Nolan has said that the sequel to 'The Dark Knight' will be released in 2012 July. It will be released on the same weekend in which the predecessor was released. Christian Bake will return on the silvers screen as Batman in the third 'Batman' film, as it has been reported. The production of the upcoming Batman film will start in April next year. It is going to be produced by Warner Brothers.
Christopher Nolan will have to live up to the expectation of the 'Batman' films and he is likely to be choosy about the cast of the third 'Batman' film. Michael Caine who essays the role of Alfred, the butler of the superhero on screen is going to be repeated in the third film. He is also a part of the "Inception" cast. The film is going to get great media attention as one can understand.
Filed under:
Entertainment
Tags:
Angeles
,
Batman
,
California
,
Christopher Nolan
,
Inception
,
Los Angeles
,
Michael Caine
,
Nolan
,
The Dark Knight
,
United States
,
Warner Brothers