Rajesh Khanna most romantic Bollywood hero: Imran Khan (Film Snippets)
By IANS
Wednesday, June 23, 2010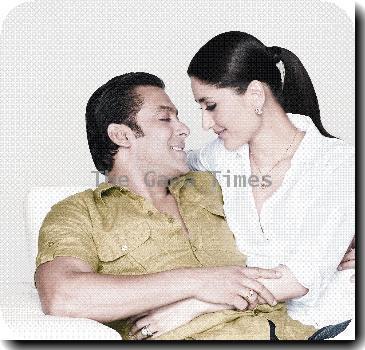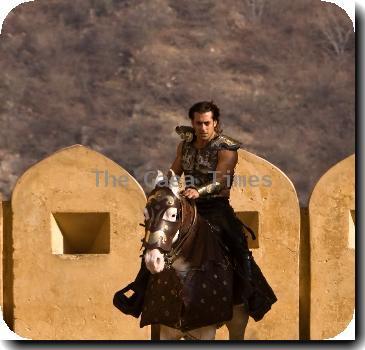 NEW DELHI - Bollywood actor Imran Khan feels that yesteryears actor Rajesh Khanna is the most romantic hero of Indian cinema.
"During my growing up years in 1990s, the main romantic heroes were Salman Khan, Shah Rukh Khan and Aamir Khan. However, someone who would take the top slot as the most romantic hero of all time is Rajesh Khanna," Imran said.
Three film old Imran had revealed he had an eternal crush on Juhi Chawla and that he would love to work in a film like "Qayamat Se Qayamat Tak", which was his uncle Aamir Khan's debut vehicle.
"While growing up, I had a huge crush on Juhi Chawla. I loved her in 'Qayamat Se Qayamat Tak'. I actually proposed to her as a child," he said.
-*-
Rohit Shetty holds "The A-Team" screening for "Golmaal 3″ cast
Filmmaker Rohit Shetty held a special screening of Hollywood action comedy "The A-Team", starring Bradley Cooper and Jessica Beil, for the entire cast of his upcoming film "Golmaal 3″.
The cast of the film, including Ajay Devgn, Arshad Warsi, Tusshar Kapoor, Shreyas Talpade and Kunal Khemu, along with Rohit, came together Tuesday for the screening at the Rainbow Theatre within the premises of Ramoji Studios in Hyderabad.
"Rohit announced at the end of the shoot that he had organised a special screening of a Hollywood flick. Everyone was pretty excited. Action is one of Rohit's favourite genres and he loved the stunts," said a source.
Kunal also added: "I love action films and 'The A-Team' was a pretty interesting watch. It was great fun."
The cast has finished shooting for the last leg of "Golmaal 3″ in Hyderabad.
-*-
Vikram wants to concentrate on Tamil films
Despite making his debut in Bollywood films with Mani Ratnam's "Raavan", actor Vikram says he wants to concentrate on Tamil films.
"I want to concentrate on Tamil films. I am not really taken up by the fact that I have to do a film in Bollywood because then I'll have to compromise on my career in Tamil cinema. For that matter, if a good script comes my way, I'll do it irrespective of the language whether it is Bengali or even Bhojpuri," said Vikram.
The Tamil superstar insists his Hindi has become more fluent, thanks to the movie.
"This is one film where my Hindi has improved the maximum because I had an associate who would not speak to me in any other language other than Hindi. For one-and-a-half years, I have been speaking to him in broken, half-baked Hindi," he said.
-*-
Hansika Motwani finds fan in Prabhu Deva
Actress Hansika Motwani has found a fan in actor-director Prabhu Deva, after she shot non-stop for 15 hours for his new film.
It was raining heavily in Paris for a few days and finally, when the skies cleared the shoot resumed, Hansika worked non-stop for 15 hours so that they could get back to their schedule.
"Hansika is so beautiful and talented and that too at such a young age, and her commitment towards work is extraordinary. She is a star in the making!!" said Prabhu Deva.
Hansika was beaming with joy after a hard day's work and said: "To work with a legend that is Prabhu Deva sir, is something of a dream come true and I just want to give my best every time."