'No Problem' And 'It's My Life' Are Complete" - Anees Bazmee
By SAMPURN
Wednesday, June 23, 2010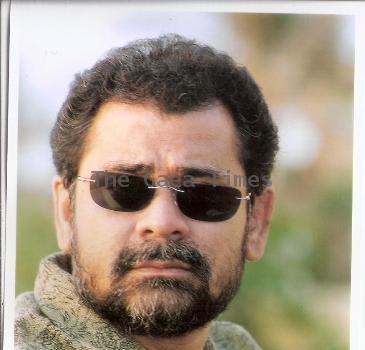 June 23, 2010 (Sampurn Wire): Film maker Anees Bazmee has multiple films in different stages of production. While he is busy shooting for a couple of films - 'Thank You' and 'Ready' - he has already completed and delivered 'No Problem' and 'It's My Life'. All he is waiting for now is the two films to release.
"That's right, after 'Singh Is Kinng' I went on to complete 'It's My Life' (Harman Baweja, Genelia D'Souza, Nana Patekar) and 'No Problem' (Anil Kapoor, Sanjay Dutt, Akshaye Khanna, Bipasha Basu, Kangna Ranaut, Neetu Chandra). I have delivered the product to the producers. It now depends on them to release these films", says Bazmee in a matter of fact tone.
As things stand today, 'It's My Life' has been ready for over a year and producer Sanjay Kapoor is waiting for the right time for its release. With the next few months already jam packed with numerous biggies, 'It's My Life' may arrive only towards the end of year. Meanwhile, 'No Problem' has now been postponed from September to December.
Meanwhile, the film maker isn't taking any break despite working on multiple films at any given point in time. Also, he is not quite known to have a bound script before the beginning of each film of his. Why is that so?
"See, the kind of films that I make, even if I want I can't make films with bound scripts", he reasons, "This also stems from the fact that I have been a writer for years so new ideas keep emerging. It happens that when I wake up on one fine morning, I start thinking that what I had written, say three months back, was wrong and I need to improve."
"Also, there are so many actors in most of my films that after a time I get a feeling that a particular character is becoming lovable. When something like this happens, I go on to add more meat to this character", he adds, "Thankfully, my producers have faith in me so they don't object."
-Joginder Tuteja/ Sampurn Wire