"True Blood" Season 3 Episode 2 Gets More Interesting
By Priyanka Roy Chowdhury, Gaea News Network
Monday, June 21, 2010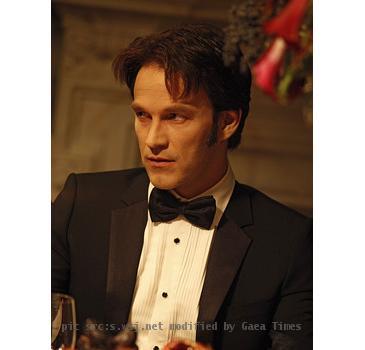 more images
LOS ANGELES (GaeaTimes.com)- On Sunday HBO aired the "True Blood" Season 3 Episode 2 and like the first episode of the show, this Sunday as well it was able to receive wide response and attention. The episode 2 that was titled "Beautifully Broken" was written by Raelle Tucker and directed by Scott Winant who has to his credit two Emmy Awards. The episode no doubt showed the brilliance of the director and the writer as it told the story of Russel Edgington the vampire king of Mississippi.
Following the "True Blood" Season 3 Episode 1, the episode 2 of the series begins with the displeasure of Bill with the werewolves who had come to kidnap him. He is seen chewing the bloody ear of one of the hairy captors. Stopped by Russell Edgington, Bill comes to know it was the Vampire king who had asked his people to escort Bill to his mansion. The episode then shows the manipulative ways that the Vampire king tires to use to make his power firmer. On the other hand Eric is able to remember his past and Sam is shown finding the roots of his family. He is able to find his mother who reveals to him his true identity. Sam now tries to tests how strong his family bonding is. As for Tara, she finds a new confidant and ally in Franklin Mott.
Overall the episode once again introduced a hoard of characters that made the Vampire story all the more interesting. Viewers are now looking for the next episode of the "True Blood" season 3 that will be aired on June 20. The interest of the next episode will lie on the plans of Tara and Franklin Mott and also on the Sam and Eric.