Lil Boosie Goes To Jail
By Naiwrita Sinha, Gaea News Network
Saturday, June 19, 2010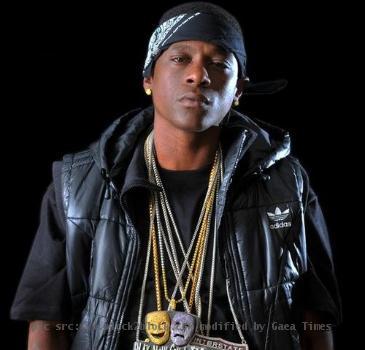 more images
LOS ANGELES (GaeaTimes.com)- Torrence Hatch known by his stage name Lil Boosie was formally accused and charged with the serious crime of first degree murder before the grand jury on Thursday evening in East Baton Rouge for his alleged involvement in the murder of Terry Boyd, 35, which took place last October. The district attorney Hillar Moore says that if he is convicted for this charge, he will face death penalty. Two other men along with Lil Boosie named Adrian Pitman and Micheal Louding fired shots into Terry Boyd's home in last October 2009. The Louisiana rapper was imprisoned in Dixon Correctional Institute on charges of drug and gun possession and presently he is taken to Baton Rouge Parish Prison as he has been indicted on first degree murder charges for shooting Terry Byod.
Lil Boosie was in possession of marijuana, ecstasy and cocaine during the murder as the police says. Ryan "Sneaks" Caroll, 16, Johnathan Rogers, 17, Kendrick Johnson, 19, Jared Williams, 20 and Adrian Pittman, 36, have also been charged on the first degree murder. The rapper who earned his recognition and reputation with his 2005 summer hit "Give Me That" was charged with two counts conspiracy to Introduce Contraband into a Penal Institution and three counts conspiracy to narcotics. Recently a confirmed source says that he may face additional murder charges based on police investigations for five unsolved deaths.
Lil Boosie is in jail now for he violated his probation period last November. He was also sentenced to two years jail in last September when he was found guilty to a third marijuana possession charge and the judge was expected to sentence him 10 years of prison but then the lawyers reached a deal and the serving sentence became less, though he will be in probation period for at least 2-5 times.