Sara Khan to quit 'Bidaai'? (TV Snippets)
By IANS
Friday, June 18, 2010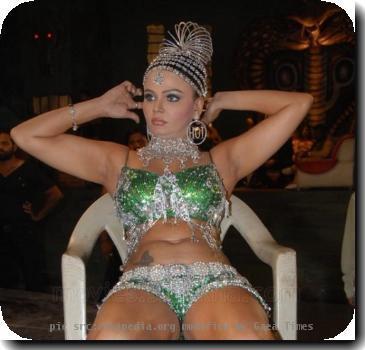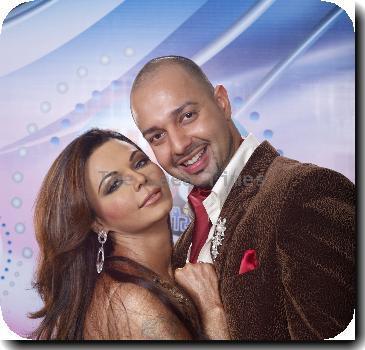 NEW DELHI - Television actress Sara Khan, who plays Sadhana in "Bidaai" is likely to quit the show.
According to sources, the reason behind Sara's exit from the show is due to her falling out with the production house. However, reports also say that she might be tying the knot soon.
Meanwhile, the show is heading for a major twist.
"We have many interesting twists and turns in Bidaai and one will have to wait and watch for the mystery as it unveils. For now all that I can say is that it would be one of the most crucial turning points in the story," Sara said.
-*-
Sushant to shake a leg with Rakhi in 'Zara Nachke Dikha'
Television actor Sushant Singh Rajput, better known as Manav of "Pavitra Rishta" is set to shake a leg with item girl Rakhi Sawant on dance reality show "Zara Nachke Dikha".
In the episode, to be aired Saturday on Star plus, the duo will perform on songs "O Mere Khuda" and "Aa Khushi Se Khudkhushi Karle" in the Khallas round of the show.
After the performance, Sushant, 24, claimed that he was keen to perform with Rakhi ever since he saw her "Pardesia" music video.
Rakhi also said that they bonded a lot with this performance.
-*-
Marriage not on cards: Karan Grover
Television actor Karan Grover, who is working in Zee TV's "Yahan Main Ghar Ghar Kheli" says he doesn't see any prospects of marriage for the next five-seven years.
"I'm 28, I don't want to get married as of now - I am happy in my own space. I love staying alone, I love making my own food and looking after myself. So, the day I feel I want to share my space, my room, my stuff, when I reach that acceptance level - that is when I would settle down," Karan told IANS.
For all those who are eager to know - the one quality that Karan is looking forward in his 'would be', he reveals jokingly: "I would want her to know how to make lovely pasta."
On a serious note, he answers: "I love real people, I don't like people who pretend. She should pretend the least, be herself, enjoy life literally. Have a penchant for travelling, exploring new places I would love these qualities."
-*-
I like flamboyant roles: Suhasi Dhami
Television actress Suhasi Dhami, who is working in Zee TV's "Yahan Main Ghar Ghar Kheli", says she has a bent towards flamboyant roles. But admits they are not accepted in the television industry.
"I always look forward to very flamboyant kind of roles. I'm very keen on doing them, but in our industry these kind of roles are not accepted. Our audience prefers tears but personally I have a bent towards roles which have zest and zeal in them," Suhasi told IANS.
"The character that I play (in the show) of a very patient and submissive kind of a woman is not the real me," she adds.