Lil Boosie Found Guilty
By Sayantika Ghosh, Gaea News Network
Friday, June 18, 2010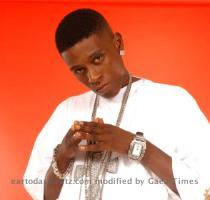 BATON ROUGE, LOUISIANA (GaeaTimes.com)- Rapper Lil Boosie has been taken found guilty by the judges and has been indicted for a first degree murder committed way back in the year of 2009. Lil Boosie along with two other men had fired shots at the residence of Terry Boyd which killed the man. Lil Boosie was found in possession of prohibited drugs when the cops arrested him.
The other two men who were involved in the murder are Adrian Pittman and Michael Louding. All three of them has been held as conspirators in a murder plot and hence it is speculated that they might face a death penalty. Prior to this Lil Boosie has been taken into custody for possession of codeine, ecstasy and marijuana. Lil Boosie is currently behind the bars owing to his violation of his probation. Lil Boosie has previously faced year long prison sentence on more than one occasion due to his addiction to prohibited drugs.
Lil Boosie could have been sentenced for 10 years of prison way back in the year of 2009. It was all due to his agreement that he managed to avoid the ten year long prison sentence which was brought down to two years. This is how his original sentence was called off. However it seems Lil Boosie will be locked behind the prison for a long time if the court doesn't issue a death sentence. Lil Boosie and his criminal records will act as a spoiler for him in the court. When he was taken into custody earlier, Lil Boosie said "I'm ready to get this behind me" before he faced his trial the following week.