Juhi Chawla Plays A Kashmiri Pandit Much Inspired By Sanjay Suris Mother In Onir's I A.M
By SAMPURN
Thursday, June 17, 2010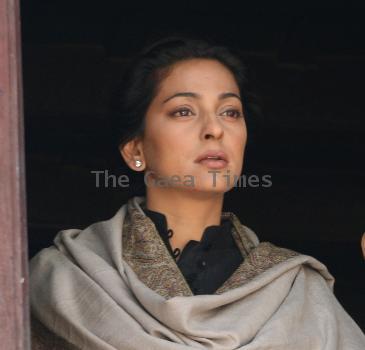 June 17, 2010 (Sampurn Wire): Onir's "I A.M "-is a tale of 4 stories woven together, taking audiences through the issues and dilemmas that bruise the modern Indian society.
One of the stories –"I A.M Megha" stars the beautiful Juhi Chawla in the role of a Kashmiri Pandit widow based on the life of actor Sanjay Suri's mother.
Reveals director Onir, "Juhi's character is that of a Kashmiri Pandit. Her character is inspired by Sanjay and his mother's life because they are refugees from Kashmir."
The story revolving around the life of a refugee takes Juhi (Megha) back to Kashmir after 20 years to the very house where she lived and many incidents from Urvashi Suri's life have been incorporated into the film.
Confirms Sanjay Suri who is also a lead in the film, "Yes, it is loosely based on my mother's story but it is also about coming to terms with your past. Every person who has left Kashmir will identify with that. My mother revisited Kashmir after 17 years but she didn't visit our house in Srinagar where dad was killed"
– Sampurn Wire