Justin Bieber Bribes Chris Johnson In Syphilis Cover Up Rumors Afloat
By Ronee Roy, Gaea News Network
Wednesday, June 16, 2010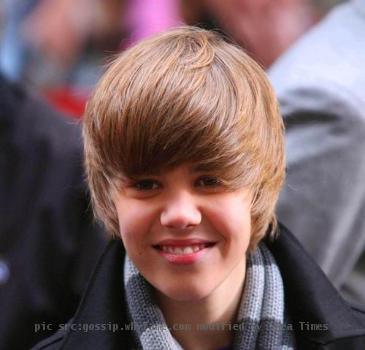 more images
SAN FRANCISCO (GaeaTimes.com)- The latest rumor about Justin Bieber looks like a spinoff from the last one saying that he bribed Chris Johnson to keep the news of his syphilis under wraps. Though the fans of the teenage sensation are by now used to the baseless and derogatory rumors about Justin Bieber some have been deeply disturbed by the cyberbullying of the star. The teen sensation has been unable to stay out of the news thanks to a series of rumors that have ranged from the vulgar to the downright outrageous.
In the last few months Justin Bieber has been arrested, broken his neck, linked to Kim Kardashian and even died, according to the rumors. With a fan base that mainly comprises of teens and pre-teens, the parents too have found the rumors quite disturbing. The star's family and representatives have tried long and hard to put a stop to the rumors but found little success.
'Cyberbullying' means one teenager trying to defame another by embarrassing, threatening, humiliating, harassing and tormenting another teenager to satisfy a personal grudge. For Justin Bieber, the rumors have gone quite out of control. Reality star Kim Kardashian found herself in the middle of one of Justin Bieber's controversies. She was linked to the star who is more than a decade younger to her and also received a number of hate mails and threats from his fans. The cyberbullying of Justin Bieber has more often been derogatory in nature and the recent story about him being a victim of syphilis has been strongly condemned by the blogger fans on the web.