Keith Joins Line-up For Flood Victims Concert
By WENN
Monday, June 14, 2010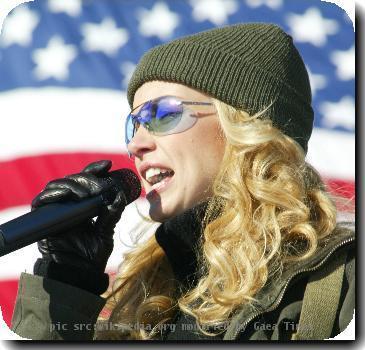 TOBY KEITH, who lost almost all of his touring equipment in the recent Tennessee floods, has signed up to perform at TIM MCGRAW and FAITH HILL's Nashville Rising concert, which will help raise funds for victims of the storm.
The country couple will stage the benefit concert next week (22Jun10) at the Bridgestone Arena.
Keith joins a line-up that includes Billy Ray Cyrus, ZZ Top, LeAnn Rimes, Amy Grant, Brooks & Dunn, Taylor Swift and Carrie Underwood.
Proceeds from the concert will benefit flood relief efforts.
Guitars and equipment belonging to Keith was left waterlogged following a flood at his storage facility in Nashville, Tennessee at the beginning of May (10).
The Beer For My Horses singer was visiting U.S. troops stationed in Korea on behalf of the United Services Organization (USO) when freak storms hit Tennessee and left much of Nashville underwater.
At the time, Keith's manager, TK Kimbrell, told fans, "I would stress that there are a lot greater concerns here in this area because people lost their loved ones, homes and belongings. We're going to be OK, but the focus needs to be on those that lost a lot more than we did."