'Sri Moksha' disappoints and bores audiences (Kannada Movie Review)
By V.S. Rajapur, IANS
Sunday, June 13, 2010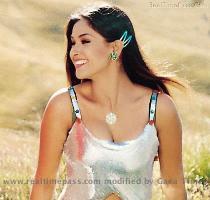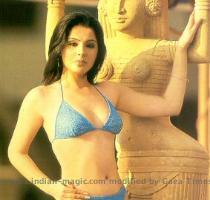 Film: "Sri Moksha"; Cast: Sachin Suvarna, Reetu, Rakesh Lobo, Karibasavayya, Simran Khan and others; Director: Keshava Shetty; Music Director: Sujith Shetty; Producers: Vidya Suvarna and Mahendra Sulecha; Rating: *
There are many ways to disappoint Kannada audiences, but the easiest way is to make them watch a movie like "Sri Moksha". Though the film deals with a serious subject, the narrated sequences lack seriousness. The director has made another blunder by not extracting the best from the cast.
Yes, there is no double meaning dialogues, no extreme violence or silly comedy in "Sri Moksha". In the film, gun culture has been replaced by the usual sickle and sword saga that is seen in gangster movies. But "Sri Moksha" tortures the audiences with reckless and tardy script and boring narration.
The film is supposed to be a love story in the backdrop of Mangalore's underworld which has direct links to the Mumbai underworld. But what you see is the most amateurish presentation.
"Sri Moksha" is the most weird film to hit the Kannada screens in recent time. It fails on every count, tests your patience and makes you squirm in your seats.
Director Keshava Shetty, former television journalist, makes a slipshod attempt in narrating an underworld story that has some emotional elements. But he has thoroughly failed in his endeavour and the result is miscarriage of a reasonably good attempt.
Set in Mangalore, the film is about Sada, a fisherman who is in love with a christian girl called Sania. But underworld don Gomez's brother is after Sania and bothers her so much that one day she commits suicide. An angry Sada takes a gun from another don Jahangir Khan to finish both Gomez and his brother.
After killing Gomez, his stature increases in the underworld circle and he joins Jahangir's gang. There he gets friendly with a blind girl who is the daughter of a slain police officer. The cop was killed by Jahangir's brother.
It opens Sada's eyes and he wants to reform himself, but Jahangir and his henchman create problems for him. Finally, Sada kills Jahangir and surrenders to the police.
Sachin Suvarna, who has acted in many Hindi films and also made his debut in Kannada film "Dayanayak", has improved his acting skills, but lacked talent to deliver a convincing performance in the film.
Delhi girl Reetu gets few opportunities to act. The director has not been able to extract decent performances from some of the Bollywood artists who have acted in the film.
Aadi Lokesh looks convincing as villain, while Karibasavayya overacts.
The camera work is not all that impressive, but Sujith Shetty comes out with a good tune in the "Sareena" song. "Sri Moksha" is an ordinary fare and can be seen only if there is no alternative.