Javed Akhtar joins Twitter (Film Snippets)
By IANS
Tuesday, June 8, 2010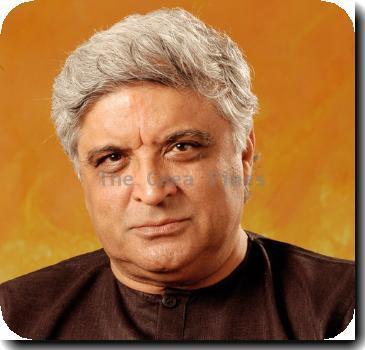 NEW DELHI - Popular lyricist and scriptwriter Javed Akhtar has joined the ever growing Bollywood club on microblogging site Twitter.
"Hi everybody. This is Javed Akhtar joining the Twitter club. Hope to share ideas, thoughts, feelings, experiences with you all. May I," Akhtar posted on his page.
The National award winner has nicknamed himself Javedakhtarjadu and has got more than 4,000 followers ever since he joined Monday.
Music composer Vishal Dadlani welcomed Akhtar saying: "For guaranteed entertainment+enlightenment follow Javedsaab."
-*-
Arshad Warsi to make love story?
Bollywood funnyman Arshad Warsi says he is being asked to make film on a love story that he had written almost a decade ago.
"Had written a love story almost 10 years back and forgotten about it. Now I am being asked to make it. It's true love stories never get outdated," Arshad posted on his Twitter page.
So is he planning to revisit the story?
"I am gonna have to," he said.
In his career, Arshad has never done an out an out romantic role. Who knows he might even go in front of the camera for this one?
-*-
I miss love stories: Siddharth
Multilingual actor Siddharth, who is busy shooting stunts for a fantasy adventure film these days, says he really misses playing a lover boy.
"I'm so stiff and sore from yesterday. I miss simple love stories. Anyway, back to stunts and action! Dishum dishum haaaaiiyyya," Siddharth posted on Twitter.
The actor, who featured in "Rang De Basanti" and "Striker", says he is having a tough time dealing with humidity on the sets.
"Humidity on set is insane. My armour suit has no breathing space. I'm getting drenched every 15 minutes. Very tough action piece," he posted.