Singam Review Favourable
By Ronee Roy, Gaea News Network
Saturday, May 29, 2010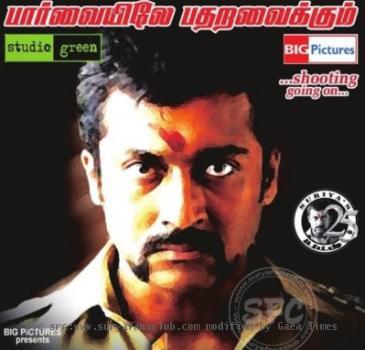 more images
CHENNAI, INDIA (Gaeatimes.com)- Tamil masala movie Singam, starring Surya Sivakumar and Anushka Shetty, is an out and out commercial masala film that promises the south Indian audience ample violence and drama to keep them glued to their screens. The Studio Green production, which is distributed by Sun Pictures has all the elements to make it big on the south Indian big screen.
The story of Singam revolves around Durai Singam played by Surya, an honest cop who takes up the profession reluctantly. He wants to join his father's business, of running provision store, but is forced to become a cop- a job in which he becomes quite good quite quickly. He solves a number of civil cases and becomes a well known police figure in his home town Nellore. Kavya (Anushka Shetty) who is on a vacation there comes across the honest officer and falls for him. In due time he does the same and they become a couple. In the meanwhile there emerges a very monstrous villain in Chennai (Mayil Vaaganam played by Prakash Raj) who controls the city with his evil ways. He kidnaps a number of children for ransom and commits a number of crimes. In one of his cases his path intersects with that of Durai Singam and they have big clash. A very entertaining and high-voltage chase begins right after the interval.
The scenes are well edited and designed. The villain played by Prakash Raj sometimes overshadows Surya in some scenes but Surya manages to impress the Tamil audience. The film also has good comedy and is totally watchable with family. Anushka Shetty gets a a significant screen time and does a very good job. Singam- The out and out commercial venture by Hari has the right mix of action, drama, comedy, thrills and romance and is a must watch.