Namitha Shows Her Negative Side
By SAMPURN
Monday, May 24, 2010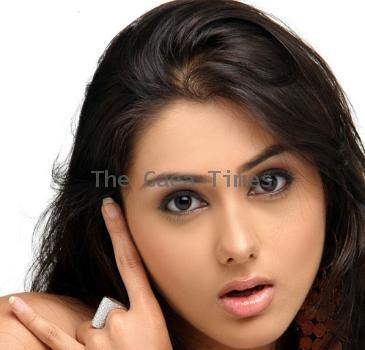 May 24, 2010 (Sampurn Wire): Namitha has showcased her acting skills in almost all film fraternities in India. She has acted in Tamil, Telugu, Kannada, Malayalam, Hindi and English movies. But we guess it is the first time she will be acting in a negative role. The actress is set to show her fans her negative side in her forthcoming Tamil movie Ilaignan.
The script for Ilaignan has been written by the Chief Minister of Tamil Nadu, M Karunanidhi. Namitha will be acting in this movie along with renowned lyricist Pa Vijay who is to play the lead role.
One of the reasons why Namitha accepted this role is because she was very much impressed by the character she is supposed to play in the movie. The glamorous actress claims that the fact that the Chief Minister has written the dialogues for this movie also prompted her to sign the film.
The actress is a little apprehensive about the audiences' reaction to her negative role. She claims that though her role is negative it would still have the elements that her fans would usually expect from her. She is hopeful of making her fans happy with her role in Ilaignan.
We too hope that your audiences like you in this new role of yours, Namitha!
– Sampurn Wire