"Celebrity Apprentice 2010″ Crowns Bret Michaels
By Ritika Bhuwalka, Gaea News Network
Monday, May 24, 2010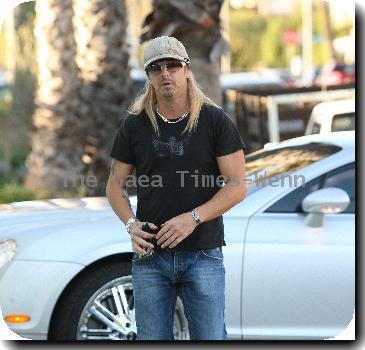 more images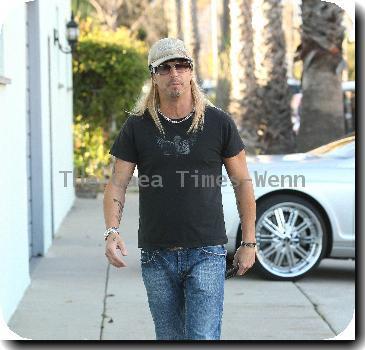 more images
LOS ANGELES (GaeaTimes.com)- "Celebrity Apprentice" has completed its final episode this season. The long line of tasks are now over and the show finally has a winner. So who won "Celebrity Apprentice 2010″? This is the question that has invaded the internet after yesterday's episode. We do have an answer. It is Bret Michaels. He may be unwell and may be just out of hospital, but this did not prevent the singer from taking home the crown and the prize money.
The ultimate task assigned to Bret Michaels and his opponent Holly Robinson Peete on "Celebrity Apprentice 2010″ was the 'Snapple' test. Both contestants not only had to suggest a new flavor for the drink but also had to present an advertisement for their invented flavor. It looks like Donald Trump was more impressed by the Trop-A-Rocka blend formulated by Bret Michaels and partners Summer Sanders and Daryl Strawberry. Actress Holly Robinson Peete's Compassionberry Tea Snapple did not appeal to the taste buds of the judges.
We have to agree that the last episode was emotional with Bret Michaels making a comeback from hospital and his parents cheering him on from the audience. So "Celebrity Apprentice 2010″ now has a winner and it is the 'Poison' frontman. This also means that the prize money of $250,000 was presented to Bret Michaels, he donating the entire amount to his charity, the American Diabetes Association, the singer too is a diabetic. The two hours "Celebrity Apprentice 2010″ show on Sunday not only featured the two contestants but also many of the previously eliminated participants of this season's "Celebrity Apprentice". With jests and live performances, it sure was an eye-catcher this weekend.