Anees Bazmis Money, Phones, and Valuables, Stolen In Canada, Anees Accuses The Locals
By SAMPURN
Monday, May 24, 2010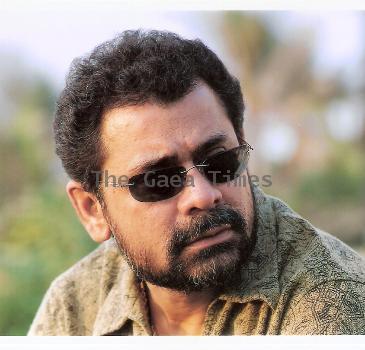 May 25, 2010 (Sampurn Wire): Anees Bazmi's month-long schedule in Vancouver Canada for Thank You has not been as smooth-sailing as it should have been considering the cast and crew got along famously.
A dark cloud that rained on Anees' parade. A major theft on location in Vancouver left him without many valuable documents and his phones.
Shuddering in recollection, Anees says, "It happened on the very first day of our shooting. My bag with all the valuable documents, sunglasses, plus my money and most importantly my phones including the Blackberry were stolen."
A massive hunt was launched on location to locate Anees' missing valuables. But no such luck.
Rues Bazmi, "I lost a lot of money, plus my phone so that I was left without any numbers in Mumbai for a month. Anna (Sunil Shetty) tried to help me with the numbers. But I was inaccessible to people back home for the entire schedule. What's worse, I lost seven of my most cherished and expensive sunglasses," moans Anees, a self-confessed sunglass aficionado.
Shocking, that this should happen in a progressive first-world country like Canada.
Anees has a worse shocker to offer. He believes the grand theft right under the cast and crew's nose was undertaken by one of the local Canadian crew members.
Observes the director, "Kafi gora aur black log location par dikhayee dete. I'd think one of them did the dirty deed. I trust my own crew blindly."
Now Anees returns to Canada again at year-end for a month-long schedule in Toronto. But this time he is making sure his valuables are locked while shooting.
And no sunglasses in his luggage this time.
– Subhash K Jha / Sampurn Wire