Amanda Seyfried and Dominic Cooper on a break
By SAMPURN
Thursday, May 20, 2010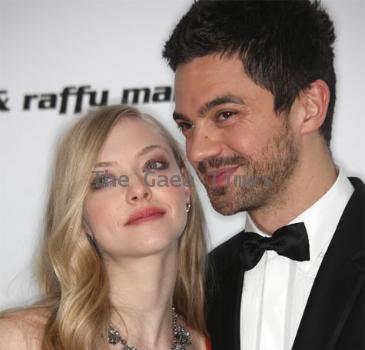 May 20, 2010 (Sampurn Wire): Actors Amanda Seyfried and Dominic Cooper, who began dating three years back, are reportedly on a break. They haven't split officially but are being said to be taking some time and space from each other. Reports say that they still remain good friends and talk to each other all the time.
Seyfried, in a recent interview, said that she wasn't sure if Cooper is 'the one' for her. She added that it's very rare to have the feeling that I want to be with this person forever. Seyfried and Cooper met during the filming of Mamma Mia in 2008. They maintained a long distance relationship between their busy schedules.
Seyfried is currently in the U.S. to promote her new big screen project Letters to Juliet. A screen adaptation of the book by Lise and Ceil Friedman, the film is slated to be released on May 7, 2010.
Meanwhile Cooper, who is in Cannes to promote his latest film Tamara Drewe, was spotted partying with Seyfried's former Mean Girls costar Lindsay Lohan. Cooper was seen dancing with Lohan on May 18 at the Belvedere party at Le Baron where Grace Jones was due to perform.
Reports suggest that Cooper's coziness with Lohan at the party can be one of reasons for the break between him and Seyfried.
– Sampurn Wire