John Travolta's Canine Pets Die
By Arnab Ghosh, Gaea News Network
Wednesday, May 19, 2010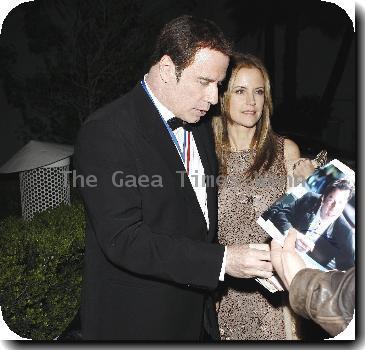 more images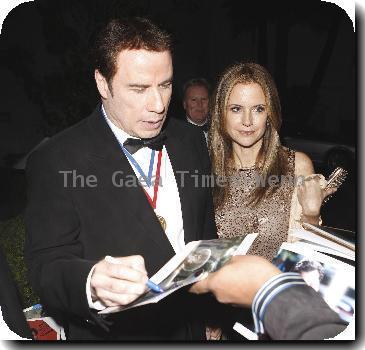 more images
MAINE (GaeaTimes.com)- In a recent and unfortunate accident, two pet dogs belonging to eminent US actor John Travolta has been killed. The incident took place at an airport located at Maine. The local media outlets reported that a service vehicle hit the small dogs at Bangor International Airport and they could not survive. The dogs were reportedly in an aircraft which was also carrying the family members of the ace actor. The airport is investigating the incident now. The 56 year old actor is saddened at the unexpected demise of his adorable canine pets as anyone can understand.
The airplane of the actor was in the airport for servicing. A service truck was coming to the plane but the driver could not see the ill fated dogs and they were hit by the vehicle. The 56 year old star has five aircrafts. John Travolta, the Pulp Fiction star touched down with his family just before the incident. The airport authorities have also expressed their sympathies for the family of the actor.
The news of the death of the dogs of actor John Travolta has reached the local police and they confirmed it. However, they could not say whether any charge would be filed on the incident or not. Last year the actor and his wife were hit by the death of their son. Paul Bloch, who is the publicist of the actor, said that the jet was parked in the tarmac and it required refueling. The dogs were with someone who was not among the family members. The service pickup truck hit the dogs and caused their death.