Charlie Kaufman to polish Kung Fu Panda
By SAMPURN
Saturday, May 15, 2010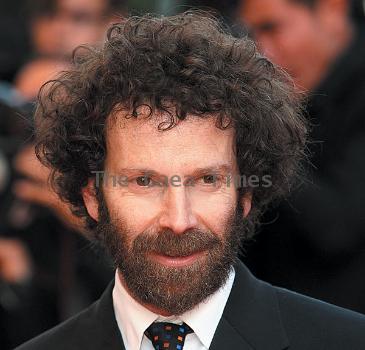 May 15, 2010 (Sampurn Wire):Charlie Kaufman has been roped in by DreamWorks to polish the script of Kung Fu Panda: The Kaboom of Doom. It's not the first time that a writer has been asked to do the work which amounts to only two weeks. Quentin Tarantino did similar work on the scripts of Men in Black, Crimson Tide and The Rock.
Other animated movies have also been benefited from outside help. Tom McCarthy of The Visitor fame helped in the scripting of Pixar's Up and it turned out to be a great film. Similar stuff is being expected of Kung Fu Panda 2 after Kaufman being on board.
The Kung Fu Panda sequel will see Jack Black, Angelina Jolie and will hit the screens in June 2011.
Kaufman who has been identified by Time Magazine in 2004 as one of the 100 most influential people in the world has worked on films like Being John Malkovich; Human Nature; Adaptation and Synecdoche, New York.
He won an Oscar for Eternal Sunshine of the Spotless Mind, released in 2004. He also penned the screenplay for Confessions of a Dangerous Mind which was actor's George Clooney's directorial debut.
Synecdoche, New York was his directorial debut which featured Philip Seymour Hoffman, Samantha Morton, Catherine Keener, Hope Davis, Jennifer Jason Leigh etc.
-Sampurn Wire