Fawcett's Death Brought Tatum And Ryan O'neal Back Together
By WENN
Thursday, May 13, 2010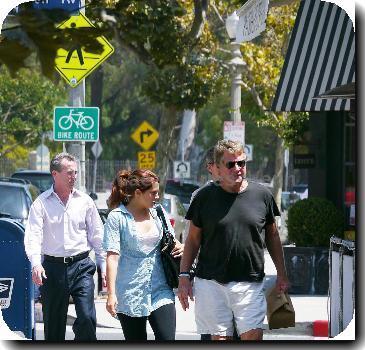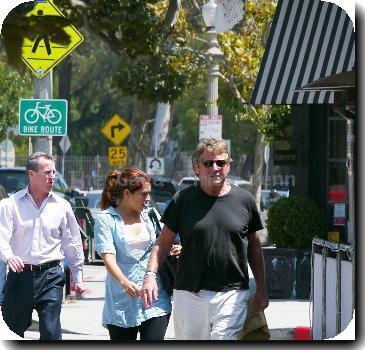 The death of CHARLIE'S ANGELS star FARRAH FAWCETT reunited actress TATUM O'NEAL with her father RYAN after 20 years of estrangement, according to the Oscar winner.
The Paper Moon star has endured a strained relationship with Ryan O'Neal over the years and infuriated her dad in 2004 with the release of her controversial autobiography A Paper Life.
In the book, Tatum revealed details of her parents' alleged drug use, her father's alleged physical and mental abuse of his children, and she claimed she had been molested by a male friend of the actor.
Ryan denied all the accusations and the two waged a bitter war of words in the press. The actor continued to hold a grudge against his 46-year-old daughter until last year (Jun09), when he lost Fawcett - his longtime love - to cancer.
The tragedy prompted Tatum's son Sean - her child with tennis ace John McEnroe - to reach out to Ryan, and set up a lunch date for his grandfather and mum to make amends.
Tatum tells People magazine, "(Fawcett played) a very big role (in the reunion). She brought us back together.
"He (Ryan) told me he's sorry. He's all I have in terms of family, and I needed him in my life. My dad was absolutely everything to me."
Ryan admits he became an absent father following the death of his first wife, Joanna Cook Moore - Tatum's mother - and partly blames himself for Tatum's prior battles with drug abuse.
He says, "I might have been able to help her. She didn't have anyone after her mother died. She didn't want me, and she said I abandoned her, and I did… A lot of harsh things were done."
But the O'Neals have now put their past problems behind them for good and they are looking forward to rebuilding their relationship.
Ryan adds, "We're starting over and not looking back."
The actress admits she wouldn't be able to cope if she had lost her father without making peace with him - and she's grateful to have had a second chance at a life with him.
She says, "God forbid something were to have happened to my dad. I don't know if I could have lived with myself.
"I feel more whole now that I have my dad back in my life. I'm doing really well - and I'm having a blast."