Ramya declared Star of the decade by IFA
By SAMPURN
Monday, May 3, 2010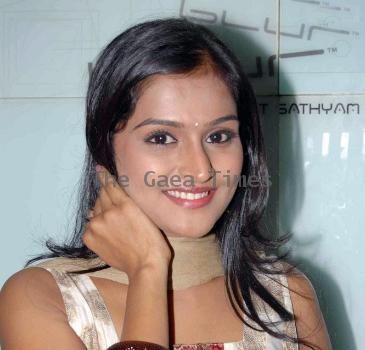 May 3, 2010 (Sampurn Wire): The Innovative Film Awards committee declared chirpy actress Ramya as the actress of the decade. The Innovative Film City, Rockline Venkatesh, Onida and Zee Kannada satellite channel joint venture awards ceremony was held on Saturday evening and attended by the who's who of the industry. It was held at the Innovative Film City situated near Bidadi, 40 kilometers away from Bangalore.
This was the first year of the Innovative Film Awards (IFA) and the awards declared for the Kannada films of the year 2009 were given in 36 categories. The stage was beautifully decorated and Shivarajakumar coming from the top with the help of a rope was the highlight of the show. The cultural programs entertained the audience in the four hour show.
Popular South Indian actor Prakash Raj remarked that Shivarajakumar's style of appearance on stage was rocking. He also lauded the top standards set in by the Innovative Film Awards from this year.
Ramya, Yogish, Pragna, Neethu, Pooja Gandhi, Sahdu Kokila, Doddanna, Bullet Prakash, Yash, Chiranjeevi Sarja took part in the cultural programs.
Sudeep interviewed the four beautiful heroines Ragini, Haripriya, Aindrita Ray and Anu Prabhakar when they came up on stage, asking each of them how much time they took to dress up for the event.
– Sampurn Wire