Winehouse's flirting angers her husband
By IANS
Thursday, April 29, 2010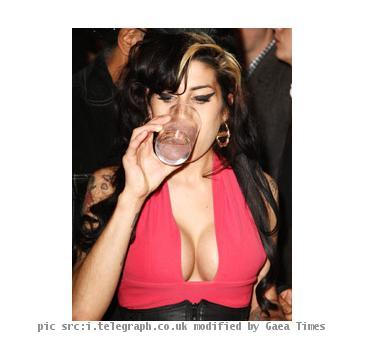 LONDON - Pop star Amy Winehouse ex-husband Blake Fielder-Civil is furious at her wild, drunken flirting attitude.
"Blake flew into a rage when he heard about Amy's antics at a recent barbecue. He knows Amy's a fun-loving girl but he's furious over her antics with a stranger at a party," dailystar.co.uk quoted a source as saying.
The 31-year-old now wants to keep an eye on her.
"He is demanding she moves to Sheffield while he finishes his stint in rehab. He wants her to move north so he can keep tabs on her," source added.
The couple is now planning to move in together.