Imran Khan does an Akshay Kumar
By SAMPURN
Monday, April 26, 2010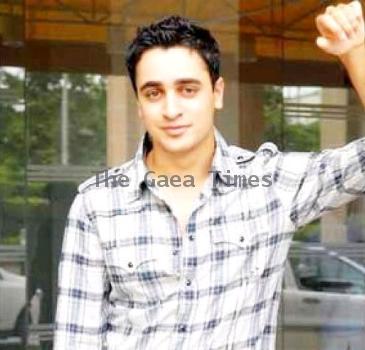 April 26, 2010 (Sampurn Wire): What the cute chocolate boy Imran and the hunky Khiladi Akshay would have in common, you'd wonder. Well, reportedly Akshay has turned into a source of inspiration for the newbie on the block. Imran plays the role of a Casanova in Punit Malhotra's I Hate Love Stories. And he chose to emulate the flamboyant Akshay for the same!
Imran's character is that of a Romeo, a hep 23-year old dude, who checks out every girl he sees. Imran cast around for the perfect candidate for the chick-magnet tag and homed in on Akki. Akshay has been notorious as a compulsive flirt during his early years in Bollywood. He has been linked with most of the actresses that he has worked with. From Sushmita Sen, Shilpa Shetty, Raveena Tandon, Pooja Batra to Priyanka Chopra, his numerous link-ups have been fodder for gossip mills. Even on-screen, Akshay's characters have always beaten up the baddie and scored with the lady! That he's a charmer is a known fact. He was quite the ladies's man before wifey Twinkle turned him around.
Akki now finds himself the case-study for Imran! A Sampurn Media reporter found out that Imran imitated a certain AK for his role as a smooth-talker. The identity of the mysterious AK was kept under wraps until recently. When questioned, Imran revealed that he had based the cool Jay Dhingra's character on Akshay as he found him to be very cool and chilled out! Imran met the Khiladi only twice but was struck by his style and attitude. While we're happy for Imran, we're not too sure whether it's as a compliment or insult. We wonder how Akshay sees it!
– Sampurn Wire