World Earth Day 2010 Sees Avatar Re-release
By Arnab Ghosh, Gaea News Network
Thursday, April 22, 2010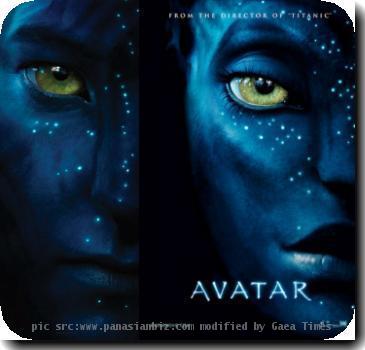 more images
SAN FRANCISCO (GaeaTimes.com)- Today is being celebrated all over the Globe as the World Earth Day 2010. A number of environmentalist groups are arranging seminars, awareness campaigns and similar programs at large. Meanwhile James Cameron is also releasing his 2009 blockbuster 'Avatar' in Blu Ray and DVD version on this day. The DVD of 'Avatar' is releasing in the USA today. It will be out in the UK a few days later. The film has a strong theme on environment and how man is destroying it and damaging the world. The release of the film in DVD coincides with the day that is meant for reminding us about the need to protect the environment for our own benefits.
Apart from the release of the DVD and Blu Ray version of the film 'Avatar' on the World Earth Day 2010, the fans of the director can expect more. An extended version of Avatar is all set to be released in IMAX and 3D. It will have some extra footage that was not included in the movie when it had a global release in 2009. The director said that the move to release the films DVD on the day is no mere coincidence. He reiterated that he always harped on the environment theme in the movie from the time it was being readied for release. The action in the movie takes place in an alien planet named Pandora but the activities resemble what is going on in the earth in recent times.
The World Earth Day 2010 has given the environmentalist groups an opportunity to send their message across to the mass. The 'Avatar' DVD release will only strengthen the cause.