Angelina Tracy: Charlie Sheen's Latest?
By Naiwrita Sinha, Gaea News Network
Thursday, April 15, 2010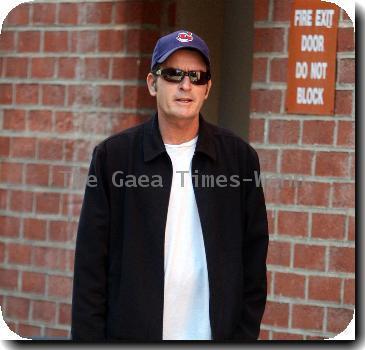 more images
MALIBU (GaeaTimes.com)- It has recently been reported by a popular gossip magazine that the well known actor, Charlie Sheen, is making the best possible use of his stint in sex rehab. Out of it, that is. Recently, the magazine reported that he had been seen outside the premises of the rehab, sporting a mustache in the way of a disguise, and with a woman. Apparently, the woman has been identified as Angelina Tracy, who is definitely a lingerie model, and less definitely, that is, rumored to be, a paid escort. If that is true, then being admitted to a sex rehab is not doing much good to the actor, although the reports have been trashed by his representatives.
Apparently, the appearance of Charlie Sheen with a woman, possibly Angelina Tracy, has led to a lot of speculation, as well as the surfacing of a lot of stories about him being spotted in her company earlier. Some 'witnesses' have reported that the actor had been seen sneaking into her studio apartment at times, and coming out of it too. Moreover, it has also been reported that she used top come over to his apartment when Brooke Mueller, his wife, used to go out for work.
In fact, one of the 'witnesses' also reported that she had been spotted getting into Charlie Sheen's car, and that a bouquet waited for her in the backseat. However, all of these claims have been trashed by the representatives of the actor, who claim that the outing was just a part of the therapy. The representative said that the disguise was imperative keeping in mind that he was with a woman, who, he claimed, was not Angelina Tracy, but the sister of another campmate.