I felt like a princess walking the ramp: Minissha Lamba
By IANS
Monday, March 29, 2010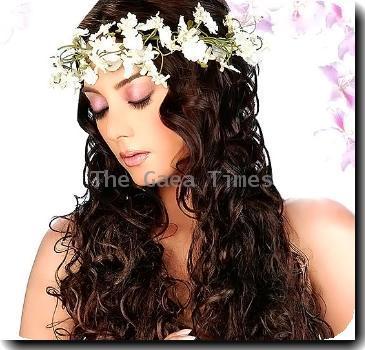 NEW DELHI - Bollywood actress Minissha Lamba says she felt like a princess as she walked the ramp for fashion designer Ranna Gill on the concluding day of Wills Lifestyle India Fashion Week (WIFW) here Monday.
Those 40 seconds on the ramp made me feel like a princess, the actress, who sported a beige colour long silk gown with brown panel in the front, embedded with Swaroski crystals and hand embroidered from below.
Although Minissha walked the ramp with poise and confidence, she admits that she was nervous.
I am always nervous while walking the ramp. So many eyes staring at me give me jitters, she told reporters after the show.
The collection included short dresses, short skirts, long gowns, skin fit trousers with colour palette ranging from chocolate colour, purple, green, red, berry tones, pink, brown.
Rannas show was slated to take place on the day one of the WIFW, but all shows for that day were cancelled because the organisers — Fashion Design Council of India (FDCI) — had failed to secure a clearance from the fire department of the city.
Despite this, the Bollywood beauty had come on that day to support the designer.
Ranna said: I am thankful to Minissha for adjusting her schedule for me. Its unfortunate that such things happen."
The cancellation indeed affected the business to a certain extent but we managed to work it out. I just want to forget it and concentrate on my next collection, she said.
Gills collection included assortment of dresses, tunics, blouses, boyfriend boxy jackets, easy fitting blazers. The detailing included a vast array of patchwork, knots, sequins, ikat prints and layering and hand embroidery.
The collection also boasted of kanta work and dye prints, multi-prints.
Apart from the clothes, Rannas decorative assortment of accessories like Swaroski and crystal chains and neckpieces, geometric pendant sets with semiprecious stones added elegance.