Fawcett's Executors Blast 'outrageous' Money Misuse Allegations
By WENN
Monday, March 29, 2010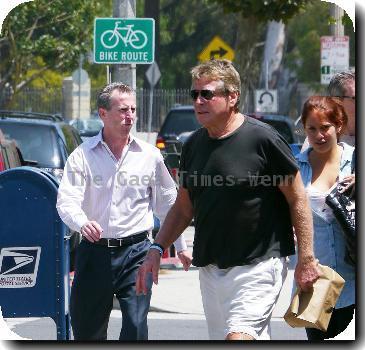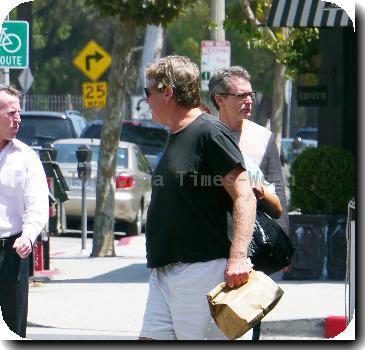 The executors of FARRAH FAWCETT's estate have slammed allegations of financial mismanagement, branding the accusations by producer/filmmaker CRAIG NEVIUS "outrageous".
Estate trustee Richard B. Francis sued Nevius in January (10), claiming he "sensationalised" the Charlie's Angels star's story in "amateurish" footage he produced for a documentary about her illness.
In the legal papers, Nevius is accused of seeking "misplaced revenge" when Fawcett rejected his work, by revealing private and personal information about the actress, giving out footage without her consent and embezzling cash from the trust she set up for the film.
Nevius denied the claims, insisting he enjoyed a cordial working relationship with Fawcett before her death last June (09) after a battle with anal cancer.
He recently filed his response to Francis' lawsuit, alleging the legal action itself is a misuse of Fawcett's funds and accusing executors of withholding cash from the tragic star's beneficiaries, including her elderly father.
The suit goes on to takes aim at Fawcett's longtime partner Ryan O'Neal and the actress' best friend Alana Stewart, who filmed the footage for Farrah's Story, the show which documented her losing her fight against the disease.
Nevius alleges Stewart took advantage of her relationship with Fawcett to boost sales of her book about life with the star.
But attorneys for Fawcett's estate have slammed Nevius' claims.
Howard Weitzman, who also represents O'Neal, Stewart and Francis, tells the Associated Press: "I've read Mr. Nevius' response to our complaint which I think contains spurious and outrageous allegations. I'm confident the truth will all come out during the course of the litigation."