Bollywood waits for an elusive hit
By SAMPURN
Monday, March 22, 2010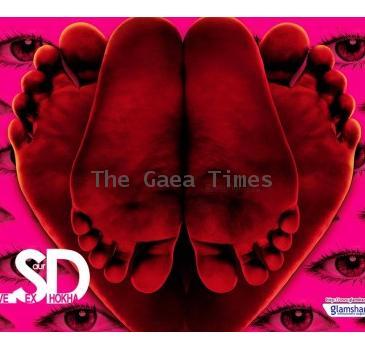 March 22, 2010 (Sampurn Wire): Box Office took an entirely predictable route over the weekend gone by with each of the four new releases seeing just the kind of foot falls that were always expected from them. Whether it is 'Love Sex Aur Dhokha', 'Shaapit', 'Lahore' or 'Idiot Box', there were no surprises in store as far as box office numbers were concerned.
The silver lining for 'Love Sex Aur Dhokha' was glowing reviews from one and all. One of the best reviewed films in recent times other than '3 Idiots' and 'My Name Is Khan', 'Love Sex Aur Dhokha' was hailed for a different route that it took. However, the opening was slightly lower (around 30%-40%) which isn't really too alarming due to two reasons - a) A star-less film like this with an offbeat subject and treatment can't be expected to entice audience in hordes on the very first day and b) The film has been made on a very modest budget which means cost coverage won't be an issue.
On the other hand 'Shaapit' too should eventually settle down as a coverage affair though it's opening was below Vikram's last success '1920′. Surprisingly, the reviews were not too scathing with quite a few critics actually coming up with flattering comments. An overdose of horror flicks in the months gone by means that the surprise factor was missing from the narrative. However, a 30%-40% opening with single screens, especially in smaller cities and towns performing well, means 'Shaapit' hasn't been ignored.
As for 'Lahore', it was actually one of the best bets in theaters from the commercial standpoint. A massy dramatic sports film that deserved to be pitched in a far better manner amongst the audience, it saw glowing reviews but a poor opening. Sad, because this directorial effort by Sanjay Chauhan deserved much better. However, with limited publicity, decent competition from 'Love Sex Aur Dhokha' & 'Shaapit' and IPL challenge all around itself, 'Lahore' is currently on a severely shaky grounds.
The fourth release of the week, 'Idiot Box' actually raises one question - 'Did the film release at all?' One wonders if that's the case because let aside nil promotion of the film, there was no all-India release that this Sushant Singh starrer enjoyed. Also, there was no review coverage from media as well. No wonder, the man has all the right reasons to be miffed since two of his films (he is the second lead in 'Lahore') suffered at the box office due to poor marketing efforts.
- Rudhir Burman / Sampurn Wire