Dana Carvey On "The Tonight Show"
By Naiwrita, Gaea News Network
Friday, March 12, 2010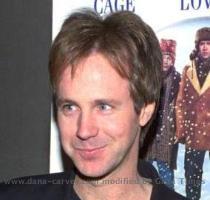 more images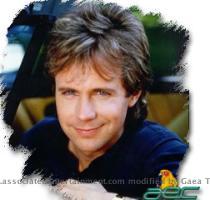 more images
LOS ANGELES (GaeaTimes.com)- The popular "The Tonight Show" on NBC, hosted by Jay Leno, is known to welcome guests in its format who could be as different from each other as possible. The guests on "The Tonight Show," with Jay Leno last night were Dana Carvey and Kim Kardashian. While one is known as one of the most popular stand-up comedians in the country, the other is a celebrity who has purely risen to fame thanks to the reality show featured on her family. Both the stars were in the spotlight for their own merit, and the camaraderie between the two, as they hurled jokes at one another and played with words, were worth watching.
Dana Carvey, one of the guests in the latest episode of "The Tonight Show," took the opportunity to promote a new stand up act by him, a stand up special that he is working on. In the show, he proceeded to put up an act that mainly consisted of him giving impressions of the various races in the world. However, the act, although rather funny in a way, did not go down too well with the critics, who felt that the impersonations were way too racist to be really accepted.
On the other hand, Dana Carvey also got to meet Kim Kardashian, who pulled off a brilliant joke on the comedian, asking him to drink a concoction, warning him that if he did not look into her eyes while drinking, he would be cursed by a seven year long spell of miserable sex life. Dana Carvey was initially rather apprehensive of gulping own the yellow colored diet supplement, but had to take it on the playful insistence of Kim Kardashian.