Corey Haim Dead: Corey Feldman Disheartened
By Sayantika, Gaea News Network
Friday, March 12, 2010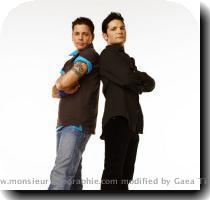 LOS ANGELES (GaeaTimes.com)- The news that the young actor Corey Haim is dead has been quite shocking for the entertainment world but it appears that Corey Feldman, who is known to be a close friend of the actor has been devastated by the news. It has been reported that Corey Feldman, who has been saddened by the death news of his dear friend's demise became disappointed when he came to know that rumors indicated that the actor had died of drug overdose.
The reports that Corey Haim is dead has not only been shocking for the Corey Feldman and the entertainment world but also has shocked many people, who appreciated his acting skills. It has been reported that some people anticipated that the actor was not satisfied with his professional life and used to consume drugs. However, there are no official reports indicating that drug overdose has claimed the life of the actor and so Corey Feldman has urged people not to decide the death cause until the coroner's reports are available.
The reports that Corey Haim died in his mother's house has given rise to several speculations regarding his life and Corey Feldman, who had recently appeared on the "Larry King Live" said that he wants people to end such speculations. Some of the latest updates are indicating that the actor has died of pulmonary congestion, which also dismisses the rumors that he died of drug overdose. Corey Haim had launched a successful career as a child artist and played different roles in his career. Though his career graph was not quite outstanding in the recent past, his acting skills were still highly appreciated.