Beyonce top winner at Grammy's with six awards (Roundup)
By IANS
Monday, February 1, 2010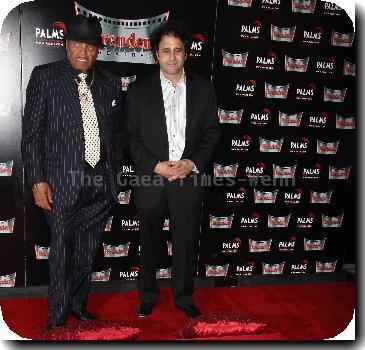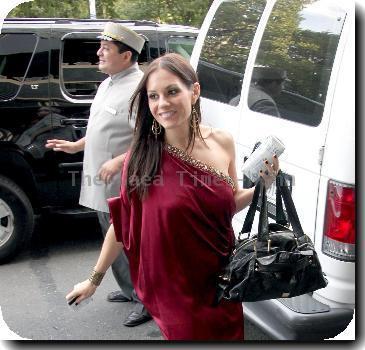 LOS ANGELES - Pop diva Beyonce Knowles took home six golden gramophones at the 52nd annual Grammy Awards and became the top winner at the star-studded event.
The singer was nominated in 10 categories and won six including song of the year, best R&B song and best female R&B vocal performance awards for the song "Single Ladies" (Put A Ring On It).
American rock band Kings of Leon and teenage singing sensation Taylor Swift were the other top grabbers at the Grammys, the most prestigious event of the music industry that was held at Staples Centre Sunday.
Swift took home four Grammys, including the album of the year award for "Fearless", and Kings of Leon's "Use Somebody" earned the rockers prizes for record of the Year, best rock song and best rock performance by a duo or group with vocals.
Hip hop band the Black Eyed Peas and singer Jay-Z were also triple winners at the mega music event.
While Elton John and Lady Gaga collaborated to open the show, the event also witnessed terrific performances from acts like Green Day, Pink, Dave Matthews Band, Beyonce and the Black Eyed Peas.
But the event's highlight was a star-studded tribute to the late pop legend Michael Jackson. The stunning collaboration was accompanied by a 3-D version of the Earth Song video that Jackson had planned to use as a backdrop during his This Is It concerts last year.
Following the peformance, Jackson's children Prince and Paris came on the stage to receive Lifetime Achievement Awards on their father's behalf.
Celine Dion, Jennifer Hudson, Usher, Smokey Robinson and Carrie Underwood teamed up to perform the King of Pop's Earth Song.
Indian presence was strongly felt at the awards ceremony with music maestro A.R. Rahman bagging two Grammys. He was honoured for his compositions in "Slumdog Millionaire". He won best compilation soundtrack for a motion picture award as well as the best motion picture song for "Jai ho", which he shared with lyricist Gulzar and Tanvi Shah.
Other winners at the event were:
Best New Artist: Zak Brown Band
Best Male Pop Vocal Performance: "Make It Mine" - Jason Mraz
Best Pop Collaboration With Vocals: "Lucky" - Jason Mraz & Colbie Caillat
Best Pop Instrumental Performance: "Throw Down Your Heart" - Bela Fleck
Best Pop Instrumental Album: "Potato Hole" - Booker T. Jones
Best Pop Vocal Album: "The E.N.D." - The Black Eyed Peas
Best Dance Recording: "Poker Face" - Lady Gaga
Best Electronic/Dance Album: "The Fame" - Lady Gaga
Best Traditional Pop Vocal Album: "Michael Buble Meets Madison Square Garden" - Michael Buble
Best Solo Rock Vocal Performance: "Working On A Dream" - Bruce Springsteen
Best Hard Rock Performance: "War MAChine "- AC DC
Best Metal Performance: "Dissident Aggressor" - Judas Priest
Best Rock Instrumental Performance: "A Day In The Life" - Jeff Beck
Best Rock Album: "21st Century Breakdown" - Green Day
Best Alternative Music Album: "Wolfgang Amadeus Phoenix" - Phoenix
Best Male R&B Vocal Performance: "Pretty Wings" - Maxwell
Best R&B Performance By A Duo Or Group With Vocals: "Blame It" - Jamie Foxx & T-Pain
Best Traditional R&B Vocal Performance: "At Last" - Beyonce
Best Urban/Alternative Performance: "Pearls" - India.Arie and Dobet Gnahore
Best R&B Album: "Blacksummers'" Night - Maxwell
Best Contemporary R&B Album: "I Am… Sasha Fierce" - Beyonce
Best Rap Solo Performance: "D.O.A. (Death Of Auto-Tune)" - Jay-Z
Best Rap Performance By A Duo Or Group: "Crack A Bottle" - Eminem, Dr. Dre & 50 Cent
Best Rap/Sung Collaboration: "Run This Town" - Jay-Z, Rihanna & Kanye West
Best Rap Song: "Run This Town"- Jay-Z, Rihanna & Kanye West
Best Rap Album: "Relapse" - Eminem
Best Female Country Vocal Performance: "White Horse" - Taylor Swift
Best Male Country Vocal Performance: "Sweet Thing" - Keith Urban
Best Country Performance By A Duo Or Group With Vocals: "I Run To You" - Lady Antebellum
Best Country Collaboration With Vocals: "I Told You So" - Carrie Underwood & Randy Travis
Best Country Instrumental Performance: "Producer's Medley" - Steve Wariner
Best Country Song: "White Horse" - Taylor Swift
Best New Age Album: "Prayer For Compassion" - David Darling
Best Contemporary Jazz Album: "75″ - Joe Zawinul & The Zawinul Syndicate
Best Jazz Vocal Album: Dedicated To You: "Kurt Elling Sings The Music Of Coltrane And Hartman" - Kurt Elling
Best Improvised Jazz Solo: "Dancin' 4 Chicken" - Terence Blanchard
Best Jazz Instrumental Album, Individual or Group: "Five Peace Band Live" - Chick Corea & John MCLaughlin Five Peace Band
Best Large Jazz Ensemble Album: "Book One" - New Orleans Jazz Orchestra
Best Latin Jazz Album: "Juntos Para Siempre" - Bebo Valdes And Chucho Valdes
Best Gospel Performance: "Wait On The Lord" - Donnie MCClurkin Featuring Karen Clark Sheard
Best Gospel Song: "God In Me" - Erica Campbell, Tina Campbell & Warryn Campbell, songwriters (Mary Mary Featuring Kierra 'KiKi' Sheard)
Best Rock Or Rap Gospel Album: "Live Revelations" - Third Day
Best Pop/Contemporary Gospel Album: "The Power Of One" - Israel Houghton
Best Southern/Country/Bluegrass Gospel Album: "Jason Crabb" - Jason Crabb
Best Traditional Gospel Album: "Oh Happy Day" - Various
Best Contemporary R&B Gospel Album: "Audience Of One" - Heather Headley
Best Latin Pop Album: "Sin Frenos" - La Quinta Estacion
Best Latin Rock, Alternative or Urban Album: "Los De Atras Vienen Conmigo" - Calle 13
Best Tropical Latin Album: "Ciclos" - Luis Enrique
Best Regional Mexican Album: "Necesito De Ti" - Vicente Fernandez
Best Tejano Album: "Borders Y Bailes" - Los Texmaniacs
Best Norteno Album: "Tu Noche Con… Los Tigres Del Norte" - Los Tigres Del Norte
Best Banda Album: "Tu Esclavo Y Amo" - Lupillo Rivera
Best Americana Album: "Electric Dirt" - Levon Helm
Best Bluegrass Album: "The Crow / New Songs For The Five-String Banjo" - Steve Martin
Best Traditional Blues Album: "A Stranger Here" - Ramblin' Jack Elliott
Best Contemporary Blues Album: "Already Free" - The Derek Trucks Band
Best Traditional Folk Album: High Wide & Handsome: "The Charlie Poole Project" - Loudon Wainwright III
Best Contemporary Folk Album: "Townes" - Steve Earle
Best Native American Music Album: "Spirit Wind North" - Bill Miller
Best Hawaiian Music Album: "Masters Of Hawaiian Slack Key Guitar, Volume 2″ - Various
Best Zydeco Or Cajun Music Album: "Lay Your Burden Down" - Buckwheat Zydeco
Best Reggae Album: Mind Control: "Acoustic" - Stephen Marley
Best Traditional World Music Album: "Douga Mansa" - Mamadou Diabate
Best Contemporary World Music Album: "Throw Down Your Heart: Tales From The Acoustic Planet, Vol. 3 Africa Sessions" - Bela Fleck
Best Musical Album For Children: "Family Time "- Ziggy Marley
Best Spoken Word Album For Children: "Aaaaah! Spooky, Scary Stories & Songs" - Buck Howdy
Best Spoken Word Album: "Always Looking Up" - Michael J. Fox
Best Comedy Album: A Colbert Christmas: "The Greatest Gift Of All!" - Stephen Colbert
Best Musical Show Album: "West Side Story" - David Caddick & David Lai, producers (Leonard Bernstein, composer; Stephen Sondheim, lyricist) (New Broadway Cast with Matt Cavenaugh, Josefina Scaglione & Others)
Best Score Soundtrack Album For Motion Picture, Television Or Other Visual Media: "Up" - Michael Giacchino
Best Instrumental Composition: "Married Life" (From Up) - Michael Giacchino
Best Instrumental Arrangement: "West Side Story Medley" - Bill Cunliffe, arranger (Resonance Big Band)
Best Instrumental Arrangement Accompanying Vocalist(s): "Quiet Nights" - Claus Ogerman, arranger (Diana Krall)
Best Recording Package: "Everything That Happens Will Happen Today" - Stefan Sagmeister, art director (David Byrne & Brian Eno)
Best Boxed Or Special Limited Edition Package: Neil Young Archives Vol. I (1963-1972) - Gary Burden, Jenice Heo & Neil Young, art directors (Neil Young)
Best Album Notes: The Complete Louis Armstrong Decca Sessions (1935-1946) - Dan Morgenstern, album notes writer (Louis Armstrong)
Best Historical Album: "The Complete Chess Masters" (1950-1967) - Andy MCKaie, compilation producer; Erick Labson, mastering engineer (Little Walter)
Best Engineered Album, Non-Classical: "Ellipse" - Imogen Heap, engineer (Imogen Heap)
Producer Of The Year, Non-Classical: Brendan O'Brien
Best Remixed Recording, Non-Classical: "When Love Takes Over" (Electro Extended Remix) - David Guetta, remixer (David Guetta Featuring Kelly Rowland)
Best Surround Sound Album: "Transmigration" - Michael Bishop, surround mix engineer; Michael Bishop, surround mastering engineer; Elaine Martone, surround producer (Robert Spano, Atlanta Symphony Orchestra & Choruses)
Best Engineered Album, Classical: "Mahler: Symphony No. 8″; Adagio From Symphony No. 10 - Peter Laenger, engineer (Michael Tilson Thomas & San Francisco Symphony)
Producer Of The Year, Classical: Steven Epstein
Best Classical Album: "Mahler: Symphony No. 8″; Adagio From Symphony No. 10 - Michael Tilson Thomas, conductor; Ragnar Bohlin, Kevin Fox & Susan MCMane, choir directors; Andreas Neubronner, producer; Peter Laenger, engineer/mixer; Andreas Neubronner, mastering engineer (Laura Claycomb, Anthony Dean Griffey, Katarina Karneus, Quinn Kelsey, James Morris, Yvonne Naef, Elza van den Heever & Erin Wall; San Francisco Symphony; Pacific Boychoir, San Francisco Girls Chorus & San Francisco Symphony Chorus)
Best Orchestral Performance: "Ravel: Daphnis Et Chloe" - James Levine, conductor (Boston Symphony Orchestra; Tanglewood Festival Chorus)
Best Opera Recording: "Britten: Billy Budd" - Daniel Harding, conductor; Ian Bostridge, Neal Davies, Nathan Gunn, Jonathan Lemalu, Matthew Rose & Gidon Saks; John Fraser, producer (London Symphony Orchestra; Gentlemen Of The London Symphony Chorus)
Best Choral Performance: "Mahler: Symphony No. 8″; Adagio From Symphony No. 10 - Michael Tilson Thomas, conductor; Ragnar Bohlin, Kevin Fox & Susan MCMane, choir directors (Laura Claycomb, Anthony Dean Griffey, Elza van den Heever, Katarina Karneus, Quinn Kelsey, James Morris, Yvonne Naef & Erin Wall; San Francisco Symphony; Pacific Boychoir, San Francisco Symphony Chorus & San Francisco Girls Chorus)
Best Instrumental Soloist(s) Performance (with Orchestra): Prokofiev: Piano Concertos Nos. 2 & 3 - Vladimir Ashkenazy, conductor; Evgeny Kissin (Philharmonia Orchestra)
Best Instrumental Soloist Performance (without Orchestra): Journey To The New World - Sharon Isbin (Joan Baez & Mark O'Connor)
Best Chamber Music Performance: Intimate Letters - Emerson String Quartet
Best Small Ensemble Performance: Lang, David: The Little Match Girl Passion - Paul Hillier, conductor; Ars Nova Copenhagen & Theatre Of Voices
Best Classical Vocal Performance: Verismo Arias - Renee Fleming (Marco Armiliato; Jonas Kaufmann; Orchestra Sinfonica Di Milano Giuseppi Verdi; Coro Sinfonica Di Milano Giuseppi Verdi)
Best Classical Contemporary Composition: "Higdon, Jennifer: Percussion Concerto" - Jennifer Higdon
Best Classical Crossover Album: "Yo-Yo Ma & Friends: Songs Of Joy And Peace" -Yo-Yo Ma
Best Short Form Music Video: "Boom Boom Pow" - Black Eyed Peas
Best Long Form Music Video: "The Beatles Love: All Together Now" - Various
Lifetime Achievement Award: Leonard Cohen
Lifetime Achievement Award: Michael Jackson
Lifetime Achievement Award: Loretta Lynn
Lifetime Achievement Award: Bobby Darin
Lifetime Achievement Award: Clark Terry
Lifetime Achievement Award: David 'Honeyboy' Edwards
Lifetime Achievement Award: Andre Previn
Trustees Award: Walter C. Miller
Trustees Award: Florence Greenberg
Trustees Award: Harold Bradley
Presidents Merit Award: Doug Morris
Presidents Merit Award: Placido Domingo
Presidents Merit Award: Ken Ehrlich
MusiCares Person of the Year: Neil Young
Filed under:
Hollywood
,
Movies
Tags:
Beyonce Knowles
,
Eminem
,
Grammy Awards
,
Grammys
,
lady gaga
,
Los Angeles
,
Michael Jackson
,
Showbiz
,
Steve Martin
,
Taylor swift