Apocalypse Island As Seen in History Channel
By Jayita, Gaea News Network
Monday, January 4, 2010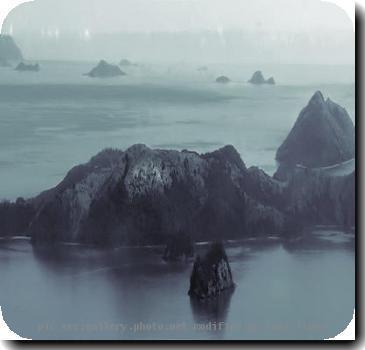 more images
WASHINGTON (GaeaTimes.com) — The Apocalypse has always been an interesting topic. History Channel airs an episode "Apocalypse Island" this January 4, 2010 at 1:00 am.
We came to know about the Apocalypse Island from the recent movie '2012′. According to the movie, a map shows the Apocalypse Island, located somewhere in China.
History Channel, an international satellite, and cable TV channel that broadcasts television shows relating to historical events and person, focus on this island to reveal the mysteries.
The show throws a question whether the island situated in the middle of the Pacific Ocean holds the final clue of the Mayan's apocalyptic predictions concerning 2012. One explorer has claimed to have discovered the answers that have eluded humans for centuries.
Jim Turner has found an artifact over 10 years ago and since then studied it and spent several years preparing for an expedition to prove that this is the place they foretold that gods would come to watch the final minutes of civilization.