Wenn 2009 Music Quiz
By WENN
Friday, January 1, 2010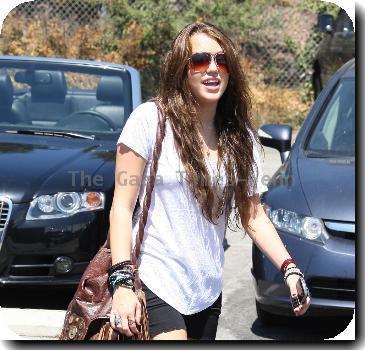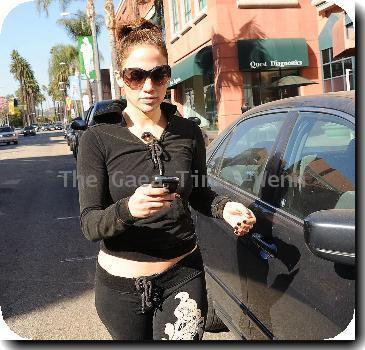 2009 was the year of Taylor Swift, Katy Perry, Jay-Z, the Black Eyed Peas, Susan Boyle - and Rihanna's punch up with Chris Brown.
And, as we embark on a bright, shiny New Year, here's your chance to look back at the past 12 months and test your memory at the same time.
Are you a music mastermind or a tone deaf dimwit? Turn off your iPod, put down your MP3 player and give the ultimate 2009 pop, rock and rap quiz your full attention.
Have fun…
1. Which rapper infuriated Mariah Carey and her husband with 2009 lyrical claims he romanced her nine years ago?
a. Jay-Z
b. Eminem
c. Kanye West
2. Which pop star released a catchy pop single called Party in the U.S.A. over the summer?
a. Kelly Clarkson
b. Taylor Swift
c. Miley Cyrus
3. Which legendary rocker teamed up with Dave Grohl and Josh Homme to form Them Crooked Vultures?
a. Jimmy Page
b. Robert Plant
c. John Paul Jones
4. Who won the coveted Album of the Year prize at the 2009 Grammy Awards?
a. Coldplay
b. Robert Plant and Alison Krauss
c. Amy Winehouse
5. She sang about Ego and Single Ladies in 2009. Name the R&B superstar.
a. Mariah Carey
b. Rihanna
c. Beyonce
6. Which musician welcomed a daughter called Lou Samuel this year?
a. Christina Aguilera
b. Seal
c. Pete Wentz
7. What was the name of Pearl Jam's hit 2009 album?
a. The Fixer
b. Riot Act
c. Backspacer
8. Who broke Elvis Presley's record by scoring his 11th consecutive number one in the U.S. album charts in September?
a. Jay-Z
b. Sir Paul McCartney
c. Eminem
9. Which singer paid tribute to Michael Jackson by wearing a white glove during her set at the U.K.'s Glastonbury Festival?
a. Lady Gaga
b. Lily Allen
c. Kylie Minogue
10. Which chart star released her first full-length album sung entirely in Spanish?
a. Shakira
b. Nelly Furtado
c. Jennifer Lopez
11. Who branded Kanye West a "jacka**" for interrupting Taylor Swift's acceptance speech at the MTV Video Music Awards?
a. Bono
b. Sting
c. U.S. President Barack Obama
12. Which pop star appeared in a cameo on hit TV show Gossip Girl in November?
a. Kylie Minogue
b. Lady Gaga
c. Madonna
13. Which singer had a tattoo of a smiling strawberry etched on her ankle in 2009?
a. Shakira
b. Pink
c. Katy Perry
14. What was the name of Taylor Swift's fourth single from her album Fearless?
a. Fourteen
b. Fifteen
c. Sixteen
15. Which British singer was attacked during a book signing in London?
a. Lily Allen
b. Robbie Williams
c. Leona Lewis
16. Which member of Kings Of Leon wed in 2009?
a. Nathan
b. Caleb
c. Matthew
17. What flighty name did Good Charlotte star Joel Madden and girlfriend Nicole Richie give their second child?
a. Robin
b. Sparrow
c. Wren
18. Which pop star caused outrage in Australia over her lip-synced shows?
a. Christina Aguilera
b. Pink
c. Britney Spears
19. Which rock legend celebrated his 60th birthday in 2009?
a. Sir Paul McCartney
b. Bruce Springsteen
c. Mick Jagger
20. Which legendary rocker shattered his collarbone after falling from the stage during a gig in August?
a. Steven Tyler
b. Rod Stewart
c. Mick Jagger
21. Which of rocker Ozzy Osbourne's kids donned their dancing shoes to compete in the U.S. reality series Dancing With The Stars?
a. Jack
b. Kelly
c. Amy
22. Chris Brown and Rihanna pulled out of performances at which prizegiving following their fight the night before?
a. MTV Video Music Awards
b. Grammys
c. American Music Awards
23. And which rapper gave the couple the keys to his Florida mansion, so they could try to patch things up?
a. Diddy
b. Jay-Z
c. Lil Wayne
24. How many consecutive weeks did the Black Eyed Peas spend at number one on the singles chart in America?
a. 26
b. 20
2. 16
25. Name the Rolling Stones song Scottish singing sensation Susan Boyle covered in 2009.
a. Jumping Jack Flash
b. Wild Horses
c. Paint It Black
26. Which comeback queen scored a worldwide hit with the album I Look To You?
a. Whitney Houston
b. Barbra Streisand
c. Annie Lennox
27. Who emerged as the frontrunner to replace Rod Stewart in the reunited The Faces?
a. Mick Hucknall
b. Eddie Vedder
c. Justin Timberlake
28. She opened both the MTV Video Music Awards and the American Music Awards with stunning musical numbers. Name her.
a. Madonna
b. Rihanna
c. Janet Jackson
29. Which British band split up just minutes before they were due to play at a festival in Paris, France?
a. Blur
b. Oasis
c. Coldplay
30. What was the date the music died for Michael Jackson fans?
a. 25 June
b. 28 June
c. 1 July
Answers:
1. b
2. c
3. c
4. b
5. c
6. b
7. c
8. a
9. b
10. b
11. c
12. b
13. c
14. b
15. c
16. a
17. b
18. c
19. b
20. a
21. b
22. b
23. a
24. a
25. b
26. a
27. a
28. c
29. b
30. a.
Filed under:
Hollywood
Tags:
Amy Winehouse
,
Britney spears
,
Christina Aguilera
,
Dancing with the stars
,
Florida
,
Jennifer Lopez
,
Justin Timberlake
,
Kelly Clarkson
,
lady gaga
,
Madonna
,
Mariah Carey
,
Miley cyrus
,
United States