My New Year Celebrations: Bollywood Talks
By Subhash K Jha, SAMPURN
Thursday, December 31, 2009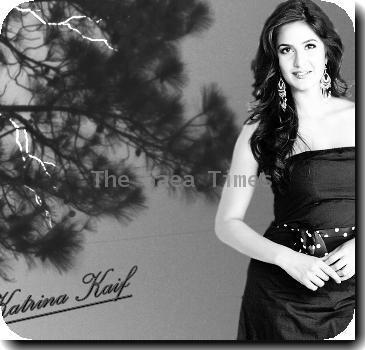 Katrina Kaif: "I couldn't hope for a better New Year's. I'm in London with my sisters and brother having the time of my life. My mother forced me to leave my cellphone behind in Mumbai, so at the moment I'm almost completely cut off from Bollywood."
Vidya Balan: "2009 has been extremely rewarding for me. And now I bring in 2010 with my birthday on January 1. Having your birthday on the first day of the year means no one can claim to forget your birthday, ha ha, ha."
Bipasha Basu: "I'll be performing on New Year's Eve night at Sahara Star. Then there will be a small get-together with friends. I always like to keep my New Year's plans simple and neat. Home is the best place to be on any special occasion."
Neil Nitin Mukesh: "I'll be bringing in the New Year with a dinner with my family. Of course my girlfriend Priyanka Bhatia will be part of the dinner. Then right after dinner Priyanka and I will take off with all our friends to bring in the New Year to some resort near Mumbai. I can't go too far for the vacation because on Jan 2 my film for Yashraj Films with Deepika Padukone starts.
Dino Morea: "Christmas and New Years are always very important for us at home. We have a grand Christmas and Thanksgiving at home with the entire family gathering around the tree. This year my parents are flying down to Mumbai from Bangalore and my two brothers are also going to be there. We had a Christmas celebration with gifts around the tree, big dinner and everything else. For New Years' eve it would just be the family and some close friends over for dinner. This is a crucial New Year for me because I've a big release in the first week of January. 'Pyaar Impossible' is my first Yashraj film. So I'm looking forward to its release."
Shekhar Kapur: "Nowadays my greatest joy is to spend time with my daughter Kaveri. We take holidays together as often as possible. For the New Year I'm going skiing with Kaveri to Austria. I've never been skiing before. But it's never too late to learn. Both father and daughter will get into it together. I'm sure it will be fun.
Rajeev Khandelwal: "I'm off for camping near Pune with a few friends. I will leave on the 31st and return on the 3rd.The year 2010 is big for me. I start work on Mr Sanjay Leela Bhansali's production 'Chenab Gandhi'"
Pratik Babbar: "I'm bringing in my New Year shooting all night till early morning and that's exactly the way I would like it to be."
Shabana Azmi: "As usual I'll be with my family and a few close friends for the New Year."
Irrfan Khan: "On every festive occasion I try to visit my mother in Jaipur. It isn't always possible. But for the New Year I had made plans to be home from long ago and that's where I am right now and that's where I like to be to bring in the New Year. My mother waits for my visits so she can pamper and feed me. When I'm home I feel like a child."
Mugda Godse: "I am dancing at a live performance in Delhi on New Year eve, and then I plan to spend the New Years with family and close friends. It's been a chequered year for me. I've a horror film tentatively titled 'Help' coming up for release. My co-star Bobby Deol is such a sweetheart."
Anushka Sharma: "I don't do much for the New Year. Actually I do nothing. I just wish my family and go to bed."
Amisha Patel: 'I'll be performing in Dubai for the New Years. Currently I am going crazy rehearsing for it."
Neha Dhupia: "I'm promoting my new film until the 30th Dec and then I'm off to Goa."
Rahul Bose: "I am spending the New Year at my home in Kasauli."
Tusshar Kapoor: "I'll be attending a private party here in Mumbai."
Hema Malini: "I won't be doing anything much for New Years. I'll be with my family and rehearsing for my dance show which is on the 2nd."
Pooja Bedi: "I'm having a small get-together on the terrace of my beachfront penthouse with flowers candles and an incredible view of the entire city, with my father, my children and a few loved ones."
-Sampurn Media