Spotted Rakhi Sawant looking cute
By SAMPURN
Saturday, December 26, 2009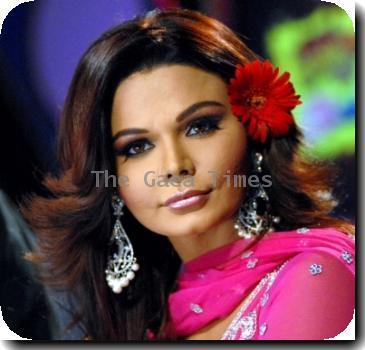 It was Christmas day and the markets at Lokhandwala, a hip suburb in Mumbai were in for some rest in the afternoon as most of the shoppers had finished shopping for the festival. But not our dear Rakhi Sawant who was spotted walking down the streets dressed in casual chic and an attitude to match.
A birdie who spotted her in a blunt haircut (or was it a wig?) says, "Rakhi was wearing decent western clothes and a Santa cap and surprisingly looked rather cute. Even her make up was perfect and she did not look her usual garish self. Without a care in the world she managed to garner curious glances from passer bys even without doing funny antics that she usually is famous for."
And what did she shop for? "Well, she entered a shop which sells lifestyle products, clothes and all" concludes our source.
Well, let's hope she's shopped for more sensible stuff and keeps on the trend of looking presentable all the time! Keep it up, Rakhi…
-Sampurn Media